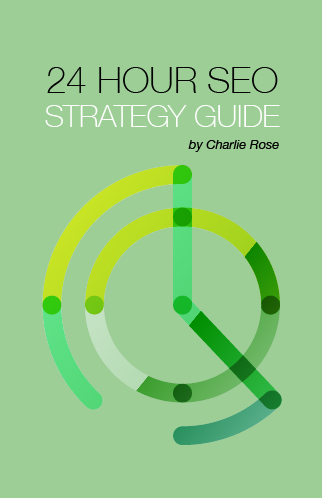 14 pages of SEO tips
Buy Now: $8.00
Add to Cart
Have you ever looked at all the different things people recommend you do to improve search traffic with a bleary-eyed look of despair? It is not that you do not believe that it would increase your search traffic. It is just, where do you find the time to do it?
That is why I came up with the 24-hour SEO strategy guide. While you do not need to brew a pot of coffee and prepare for an all-night bender to work on this strategy, this guide breaks down different strategies you can do over 24 hours.
About This eBook
Before you dive into the 24-Hour SEO Strategy Guide, it is important to understand a few things here.
You do NOT have to do all the steps at once.
I assume you have a CMS platform. In this case, I reference WordPress because of its popularity and flexibility to help you get the most out of your search engine efforts. If you are not familiar with WordPress, then check out our beginner's guide before you start on the 24-hour SEO strategy.
Some steps only make sense for certain types of pages. You might not need to do them. That is okay. Better to be aware of them if you do need it in the future.
I tried to remove the technical coding portion as much as possible. However, I will give you a heads up if you might need to do coding. If you see some major challenges with your SEO that require technical expertise, let's chat about growing your business.
Just because you do these steps once does not mean you are done. It is on-going. The work you do here gets you started, but remember that consistency over the long term will reap the greatest search traffic rewards.
Better Traffic Guarantee
This guide contains over 14 pages of insider SEO tips and strategies. If after reading it, you feel it was not helpful, I will refund 100% of your purchase. The only catch, tell me how to make it better!
I trust that you'll find SEO Mechanic provides a clear, step by step list of instructions for how to improve your website, plus access to our members only community. I'm active on Twitter, Instagram and Facebook and look forward to connecting.
Best,
Charlie