SEO coordinator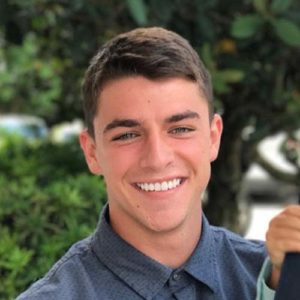 My name is Cody Eastman, I am 21 years old, and I am currently attending Florida Gulf Coast University. I plan on majoring in business-management in hopes that I can own my own business one day.
I come from a business enriched bloodline, and that has led me to having similar ambitions and aspirations in the business world.
I have always had the dream of owning my own business and being my own boss. I love the idea of making my own schedule and carrying the responsibility that goes along with my success. I don't quite know what business I want to go into yet, but I know that it will come in time.
I have a short job history, but I've gained a multitude of lessons and experiences that will stick with me for the rest of my life. I had a short stint in retail, quickly realizing I never want to go into that business. Then I moved onto working in construction, which renewed my work ethic, and gave me a deeper appreciation for hard work. After construction, I was given the opportunity to work here at SEO Mechanic which has been a blessing. I have obtained so much experience and knowledge from this company that will be unmeasurably valuable for whatever life has in store for me.
Aside from work, I am a devout Christian and a lover a sports. If I'm not at church, work, or school, you can find me at any local field or court playing the games I love.