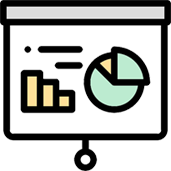 SEO and Content Development Leads to 157% Increase in Organic Revenue
---
Overview
CLIENT: Anonymous
INDUSTRY: Travel / Tourism
SERVICES: SEO / Content Development
RESULTS: 157% organic revenue increase
CMS: Rezfusion Boost by Bluetent
The Challenge
The company came to us with a desire to rank better (globally) for local search results related to its key products and services in the travel and tourism industry. To increase their reservations. The client's primary competition includes local brands, with a legacy presence, in local search results and global brands. We have engaged in an ongoing SEO strategy, website management, content development, and UX consulting based on website capabilities. This strategy helped them overcome their local and global competition, plus improve their overall digital footprint across all major search engines, not just Google.
The Approach
SEO Mechanic researched and gathered data from Google Search Console, DeepCrawl, and Screaming Frog, discussed site history, changes, and timelines with their development and marketing teams, and quickly discovered areas to change.
After identifying priority areas, SEO Mechanic and the client were able to create a flexible process for how we could successfully execute these recommendations.
The Execution
Our team worked to:
Remove duplicate pages of content from the site
Locate and remediate orphaned pages deeper in the site
Create a set of internal standards for independently publishing content updates on the site
Optimize internal navigation to improve the crawl-ability of the website
Optimize URL structure for Pages, Content Types, and Taxonomies
Optimize over 5,000 images, including Alt Text, URL structure, and descriptions
Identify and remove pages containing low-quality content or outdated information
Worked on website migration to a newer CMS by Bluetent called Rezfusion Boost
Improved a laundry list of other foundational SEO elements that had been overlooked for a decade, turning the site into a fine-tuned search engine ranking machine.
When analyzing a client website, we review over 250 elements of the site to create a list of priority issues that could harm the performance of the site and search engine rankings. We gather this information by leveraging enterprise-level data, SEO tools, and real-world experience with search engine optimization.
The Results
Since implementation, the client site has been at the top of local search results, globally, for their key products and services. This has turned into an increase of over 175% in organic search traffic, translating into a 157% increase in organic revenue.

Resulting in:
175% Traffic Increase
157% Increase in organic revenue
30% Revenue gains in total purchases through website