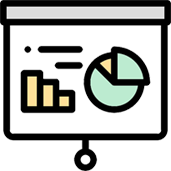 SEO Strategy Yields 121% Increase in Organic Search Traffic
---
Overview
CLIENT: Anonymous (enterprise ecommerce website)
INDUSTRY: Pet Food Manufacturing
SERVICES: Technical SEO / Website Management / Design
RESULTS: 121% traffic increase over 12 Months
GSC Clicks (28 Days): Start – 88k avg / Current – 195k avg
The Challenge
The company came to us with the question of how to increase organic search traffic and improve its eCommerce conversion rate. The client's primary competition included Wikipedia, other global pet food brands, and online eCommerce portals. We engaged in a 12-month SEO strategy, website management, and UX design. This three-part process helped them overcome their competition and improve their digital footprint across all major search engines, not just Google.
The Approach
SEO Mechanic researched and gathered data from Google Search Console, discussed site history, changes, and timelines with their development and marketing teams, and quickly discovered areas to change.
After identifying priority areas, SEO Mechanic and the client were able to create a flexible process for how we could successfully execute these recommendations.
The Execution
Our team worked to:
Remove duplicate pages of content from the site
Locate and remediate orphaned pages deeper in the site
Create a set of internal standards for the 12 plus authors independently publishing content on the site
Optimize internal navigation to improve the crawl-ability of the website
Optimize over 2,000 images, including Alt Text, URL structure, and descriptions
Identify and remove pages containing low-quality content or outdated information
Improved a laundry list of other foundational SEO elements that had been overlooked for a decade, turning the site into a fine-tuned search engine ranking machine.
When analyzing a website, we review over 250 elements to create a list of 15 issues that could harm the site's performance. We gather this information by leveraging enterprise-level data, SEO tools, and real-world experience with search engine optimization.
The Results
Traffic recovered after three months and increased by 10% in month 4. Over the following eight months, the client saw an increase of 121% in organic search traffic.
A website re-design was also rolled out to increase eCommerce conversions, content structuring, and user experience on desktops, mobile, and tablets.
Resulting in:
121% Traffic Increase
50% Revenue gains in eCommerce purchases