Achieving 4.0 Google My Business Rating = 99% YOY Increase in Search Queries
This blog post is the result of noticing an increase in search metrics, from our work in remediating negative reviews and gathering new reviews, over a 6 month period for a client in the travel and tourism industry. So in short it's not pre-planned.
Due to the fact that this is a long term client we have a lot of historical data to compare. Historically they have always done awesome in search. In fact, they are one of the best ranked local businesses in their niche. Often going head to head with major aggregator sites and winning on hyper-competitive terms.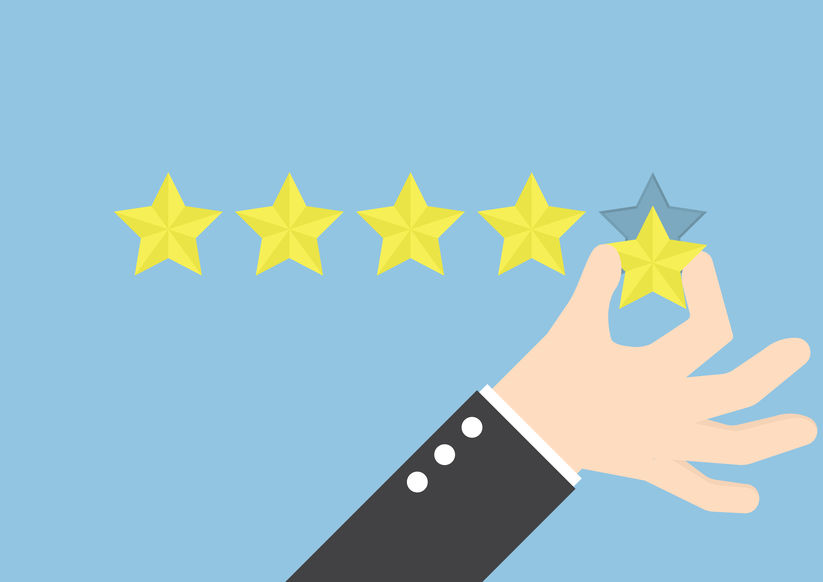 So in short, they never relied on their GMB listing. But they were not a fan of the negative reviews they had. Often due to malicious local competitors. And because they serve a lot of clients, and historically they did not have review gathering protocols in place, they never fostered quality reviews from happy customers. So we ran a six-month reputation and review management campaign. The goals of that campaign were as follows:
Remediate average rating to a minimum 4.0
Target happy clients through email marketing
Create a scalable process for the in-house team
Remove spambot generated negative reviews
Respond truthfully to negative reviews
Below are the effects of that campaign.
The GMB data
Past 30 days compared to previous 30 days
Below is data pulled from GMB to Agency Analytics comparing the current 30 days to the previous 30 days. Somewhere in-between is when the client moved from 3.9 to 4.0. This immediately yielded a 44% increase in search appearances when compared to the previous 30 days.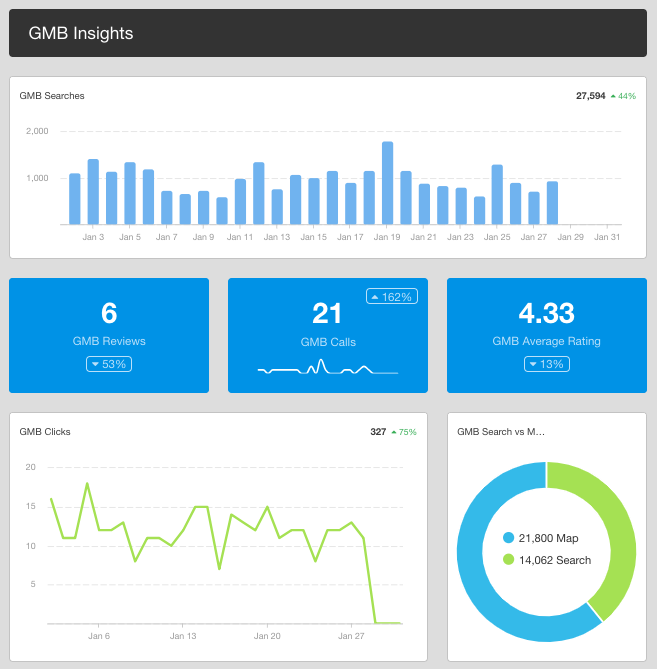 Past 30 days compared to previous year
This graph shows the same date period (mentioned above) and compared it to the same date period during the previous year 2018. Besides the work, we did with the reviews everything else was normal, in terms of updates or big projects. So there wasn't another issue potentially hampering their listing in local search.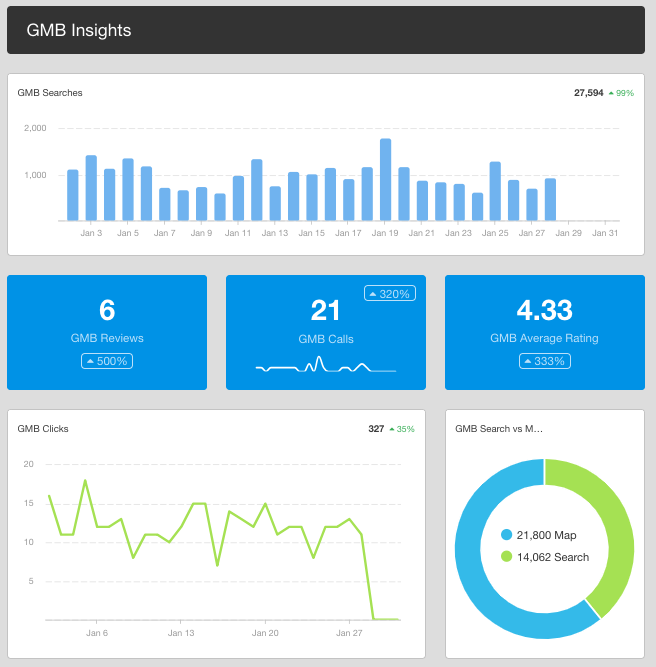 Ranking Data
Past 30 days compared to previous 30 days
Below shows the fluctuation in the SERPs for the client's website when they rolled over into a 4.0 GMB rating. Again this fluctuation was not due to fixing something egregious. I can't say with 100% certainty but It's primarily due to the rating change.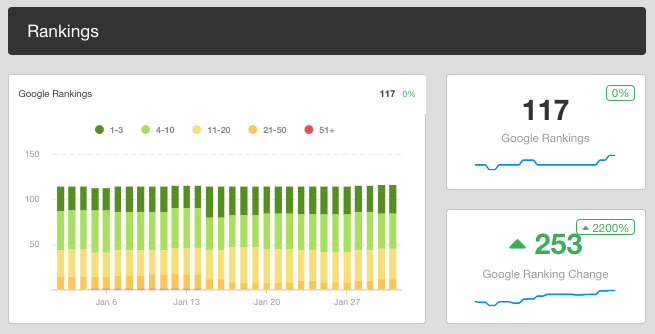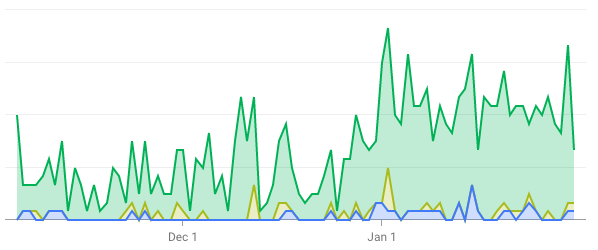 Do Google reviews help SEO?
Clearly, this shows that Google reviews do help improve your search rankings and overall exposure in search engines. As online marketers, we need to prioritize improving a client's GMB rating, if it's feasible. Not through malicious means but through reputation management campaigns that foster real reviews.
The data suggests that local businesses should prioritize getting their star ratings past the 3.8 mark to benefit from peak search query growth. This was determined just by the fact that the biggest increase came between 3.8 and 4.0.
How Google determines local ranking:
"Local results are based primarily on relevance, distance, and prominence. These factors are combined to help find the best match for your search. For example, Google algorithms might decide that a business that's farther away from your location is more likely to have what you're looking for than a business that's closer, and therefore rank it higher in local results."
What's next?
Reviews are great, but that being said it's not the primary motivator for Google ranking your website on page one. I have had a lot of clients with fantastic reviews (and a lot of them) nowhere near page one for their business listing in the local three-pack. I've even seen clients rankings improve after their star rating went from 5.0 to 4.9.
But to maximize how often your customers see your business in local search results, complete the following tasks in Google My Business.
Enter complete data
Verify your location(s)
Keep your hours accurate
Manage and respond to reviews
Add photos
Final Thoughts
Although it seems safe to say the number of reviews does impact ranking, there are also additional factors that are used to determine how a page ranks.