Fundamentals
On-Site SEO
On-Page Ranking Factors
Title Tag
Meta Description
Alt Text
Duplicate Content
Robots.txt
Robots Meta Directives
Schema.org Markup
HTTP Status Codes
Page Speed
Conversion Rate Optimization
Domains
URLs
Canonicalization
Redirects
Related Resources
Broaden your SEO Knowledge:

Meet The Team
What is a Redirect?
Do you know the difference between a 301 and 302 redirect? While they might seem similar, the two have different functions to ensure your website works correctly.
To help you understand how to use these two redirects for your website, we want to review them in detail, then explain how they can affect your search engine optimization strategy.
Why do you need redirects?
As your website grows and you add more content, you will discover you need to make changes to your site. The challenge is that when you change some items like the URL structure of your pages, it is difficult for Google to know which page is the correct one.
Additionally, the search engine giant might not understand the page you prefer visitors to check out. Because of this, Google might think you have duplicate content on your website.
As we discussed in the Beginners Guide to SEO, unique content is something Google looks at in their algorithm to rank a website. If you have multiple pages with the same copy, Google does not believe you created unique content for each webpage.
The duplicate content can damage your search efforts; hence the need for a redirect. However, not all website redirects are the same.  To prevent that, you need to look at the different redirects.
For our purposes, we want to compare 301 versus 302 redirects because they are the most common solutions here. However, there are other redirects you can use in other cases like a 303 or 307 redirect.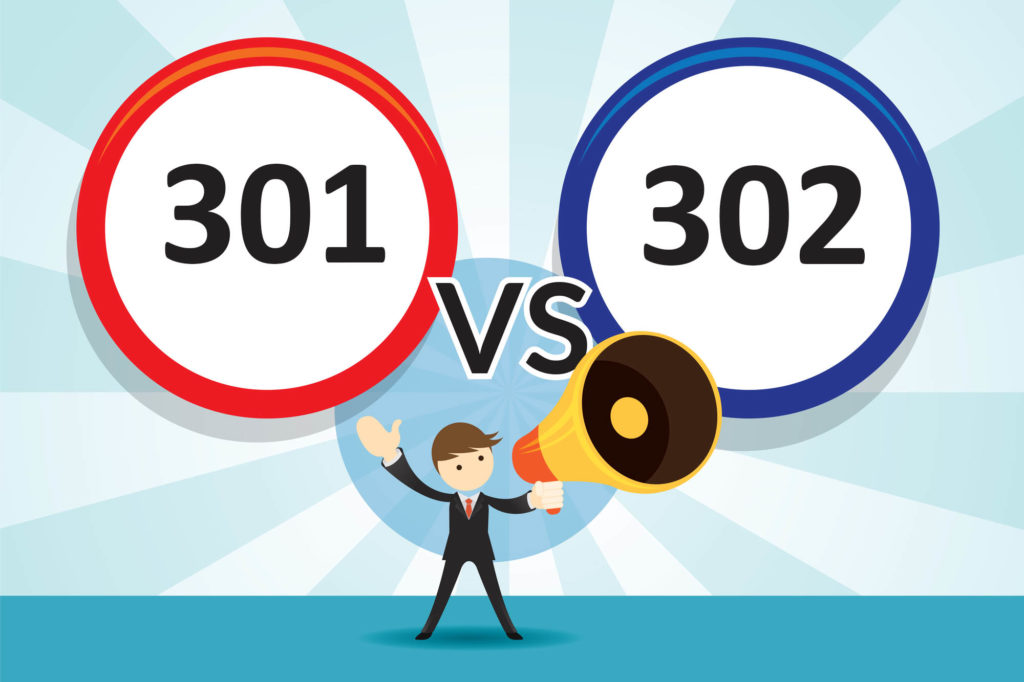 301 versus 302 redirects
What is a 301 redirect?
The definition of a 301 redirect refers to a website page that has moved permanently to a new URL. Search engines often need you to tell them what you are doing: they are not mind readers.
By setting up a 301 redirect, you tell a search engine like Google or Bing that your old page is no longer valid, and you want to forward your traffic to the new page.
The challenge here is that Google also looks at the age of your website page to determine rankings. When you forward the page to a new one, you could lose some of the traction you had with the old URL structure.
When you use a 301 redirect, you show Google how you want to cooperate with them, and over the long-term, you should be able to recover your traffic. The challenge is that recovery could take a few months to a year.
However, if you have to update your domain name, change the URL structure for your site, or make some other kind of wholesale change, it might be unavoidable to use a 301 redirect.
That is why some websites put off large-scale changes for years. They do not want to look shady to their consumers or lose search traffic to Google. It is no surprise that the search engine wants to wait a few months to determine if you have good or bad intentions with the changes to your site.
If you are not sure the best approach to move your site to a new domain or website format, then contact us today for a free consultation. We successfully helped countless companies transfer their domain from one website to the other without issue.
What is a 302 redirect?
A 302 redirect is for a temporary website page move. For example, if you run an ad campaign and want to test multiple website landing pages, you could do an A/B test and redirect the page using a 302 redirect.
The challenge is that sometimes, webmasters use a 302 redirect for a permanent move. The temporary nature of a 302 redirect confuses Google because they are not sure if the change is, in reality, a short or long-term move.
Therefore, be careful with using a 302 redirect. If you do not reset your website at a certain point back to its original settings or change the 302 to a 301 redirect, then you could lose traffic over the long term.
Using the 302 redirect confuses Google. When they get confused, they think that someone does not know what page to display in the search engine rankings. Therefore, they might divide up the search power like backlinks between the two pages which ultimately diminishes your search traffic.
Therefore, it is often in your best interest to move a page back if you use a 302 redirect or switch the URL  to a 301 redirect.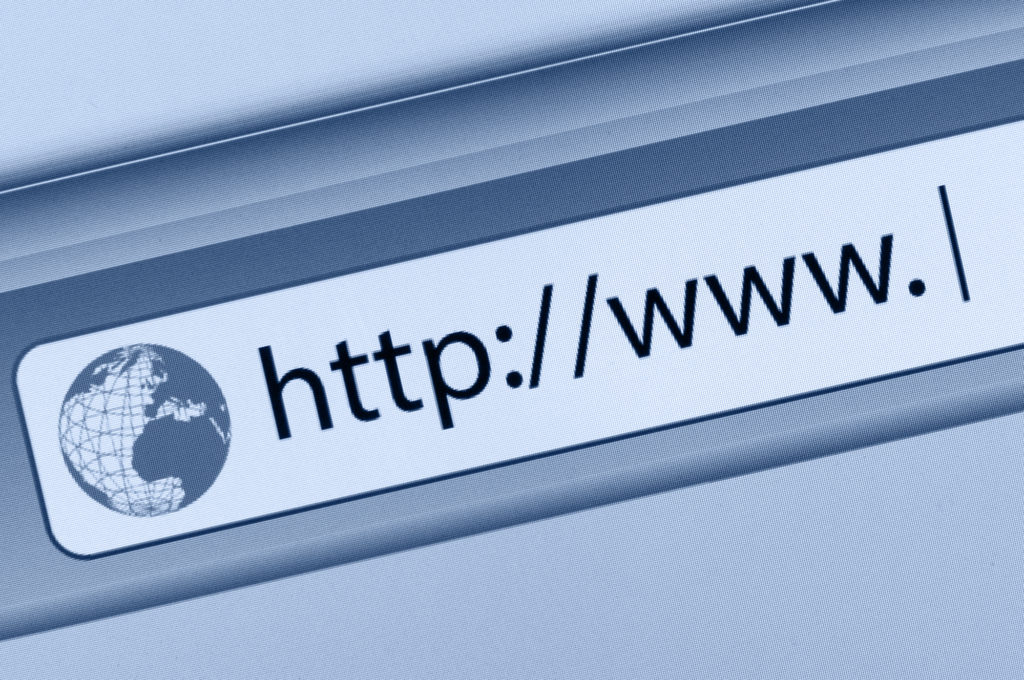 How can you create a 301 or 302 redirect easily?
While every CMS platform has their process, we want to take a moment to discuss how to conduct a quick 301 or 302 redirect.
Since 30% of all websites now use WordPress, we want to focus on how the website platform can help you with your redirects. Fortunately, WordPress has some plugins that do the work for you.
#1. Redirection– The most popular redirect plugin on WordPress with over a million active installs. They can help you with 301 redirects as well as 404 errors (when a website page is broken and does not exist).
#2. Simple 301 Redirects– As the name slyly hints at, this plugin only works on 301 redirects. They make it easy to redirect your pages to your new ones. You can also check the plugin add-ons to use the bulk upload feature.
#3. SEO Redirection– The final plugin helps you create 301 and 302 redirects.