How to Make WooCommerce SEO Friendly
The WooCommerce plugin for WordPress is a powerful force for businesses to drive e-commerce revenue.
However, without significant traffic, it becomes impossible for your online store to attain the quality and quantity of buyers needed to succeed.
It is therefore essential when you use platforms like WooCommerce to combine that with powerful SEO strategies that actually work.
In this article, we discuss how to use WooCommerce SEO to rank your products higher and drive more sales.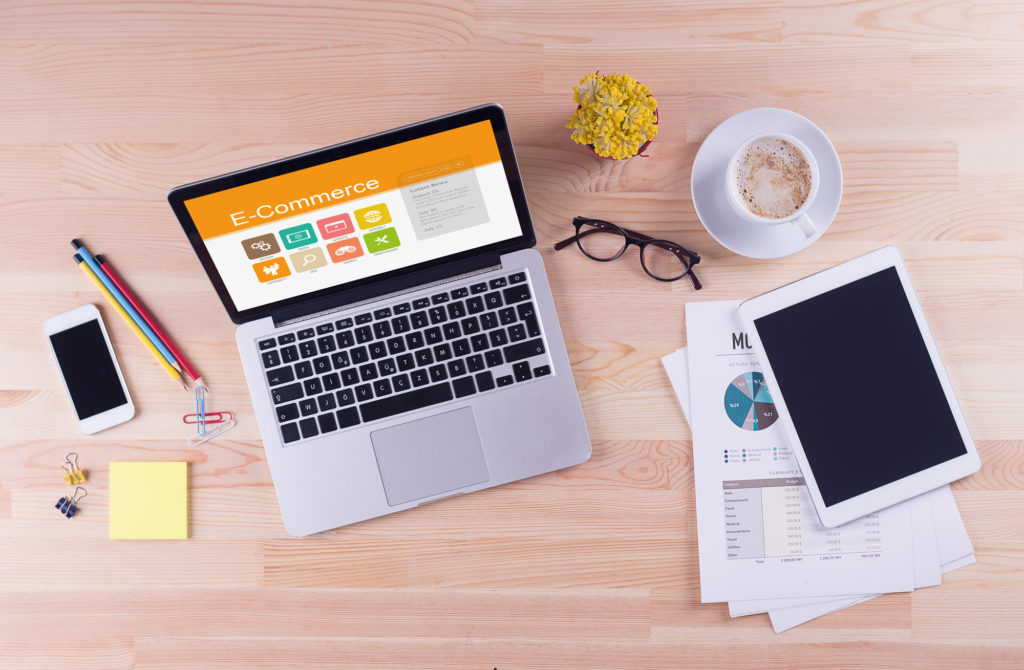 Why WooCommerce?
As of August 2018, Trends indicated that WooCommerce ran on 22% of e-commerce sites and millions of active installs.
WooCommerce is not the only eCommerce platform available. Other sites like Shopify and Magento come with many of the same tools as WooCommerce.
The challenge is that these products are complete software packages. You must run everything on their platform with less customization than you would on WooCommerce.
The reason you have more customization with WooCommerce is that it runs on the free WordPress platform. We could spend an entire article talking about the features of the three platforms above, but for now, the power is in the community. For now we will speak to the advantages WooCommerce has with search engine optimization.
Because so many developers use WordPress, you have more plugins to help you with all the marketing tools your website needs, including SEO plugins like Yoast SEO and All in One SEO.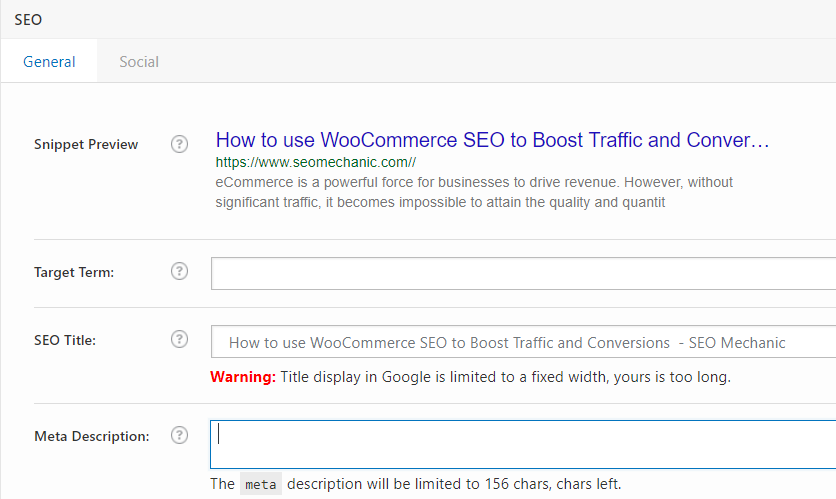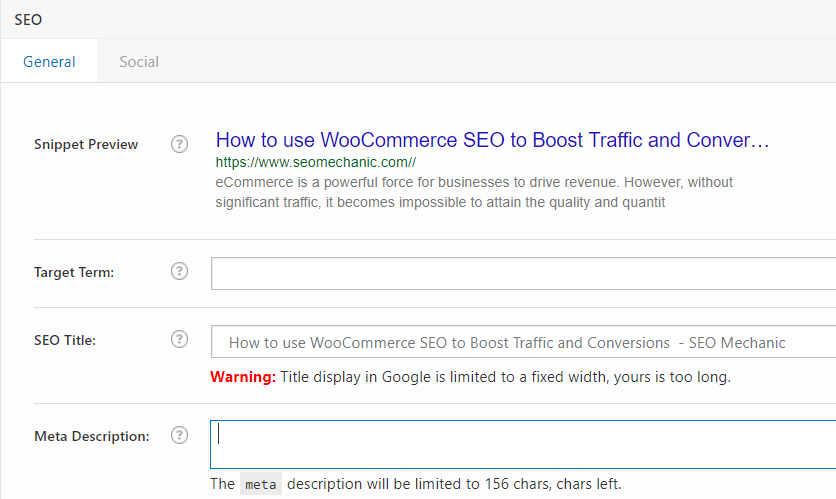 The open source WooCommerce platform is cheaper and offers more customization. That is why we want to focus on helping you improve your search traffic on this platform.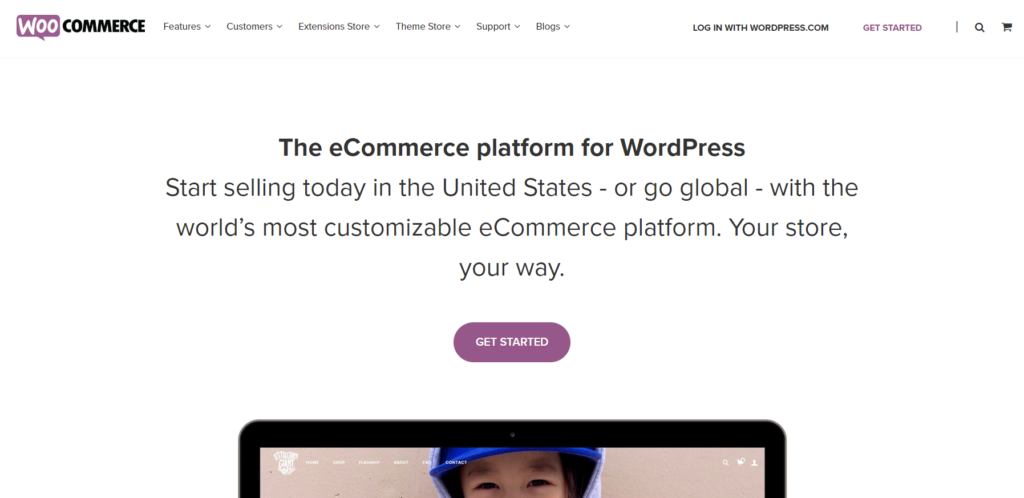 Start with Quality Keyword Research
We have spent plenty of time in the past talking about how to pick the best keywords for SEO. Therefore, instead of focusing on basic keywords, we talk about your product and category keywords.
The benefit of having an extensive product catalog is the vast array of keywords you can use to drive targeted search traffic to your website.
You can then use keyword research tools like SEMRush and Google Keyword Planner to see which product names or variations drive the most traffic.

10 WooCommerce SEO Strategies
#1. Create a Product Description
Every product in your catalog should have a product description. The description is a concise piece of content for each page that is search friendly and helps consumers understand the value of your products.
It should also incorporate your keyword research you completed. Treat product content like any other website page or blog post when you add content to your site.
Note: do not use the manufacturer descriptions whenever possible. Depending on your relationship with the company, this is not always allowed. However, it can help you in the long-run to develop original content.
Otherwise, Google may ding your site for duplicate content, thus lowering your search rankings.
#2. Add Page Titles
The page title is one of the most critical components of driving on-site search traffic. It is the top of the Google snippet and describes both product and category pages.
You can use the full product name to drive prospects further in the buyer's cycle to purchase your products. It starts with the page title.
On the other hand, you might want to cast a wider net with a category page. Maybe have a keyword term that generates more search traffic, so you can capture more prospects on your website.
For example, a bike eCommerce site might have a category page such as "Mountain Bikes" and a product page with a specific name like "Mountain Bike Extreme Racing Model."
Use keywords on your page title, but don't forget that a descriptive title helps both search engines and users.
#3. Set up Breadcrumbs
Over the past few years, Google made a monumental shift in how they rank websites. They went from a traditional model where they looked at backlinks to a site and keywords to a more experiential model.
Now, things like speed and ease of use matter more to the search engine. One way to help is to make it easy for users to understand the path they took to find the products they want on your eCommerce site.
The idea of breadcrumbs comes from the fictional story of Hansel and Gretel. Your website leaves a trail of breadcrumbs to help users find where they are and how to go back if they need to.
To get the most out of WooCommerce, you should not rely solely on the eCommerce plugin. Yoast SEO has one of the best breadcrumbs options for WooCommerce users.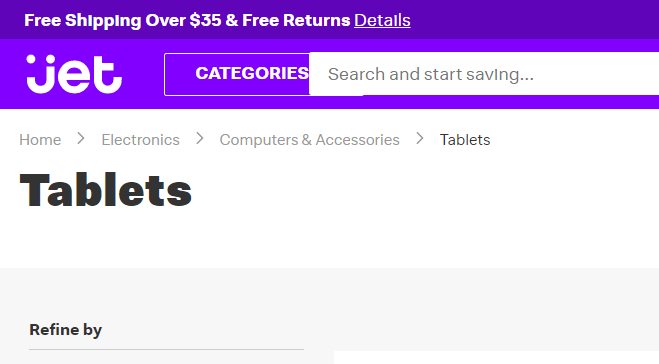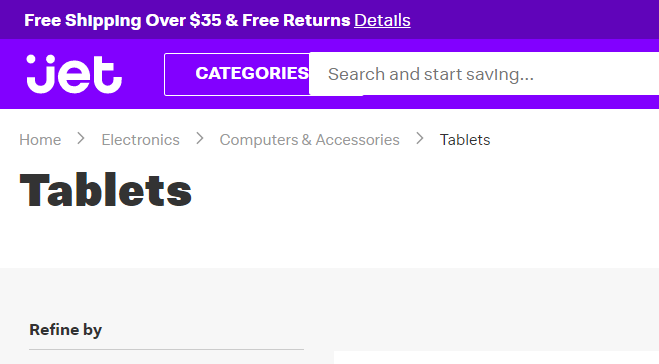 #4. Simple Site Navigation
Once you have breadcrumbs set up on your website, it is time to tackle the navigation for the entire site.
While the amount of merchandise in an eCommerce store vary greatly, the average is somewhere around 500 to 2,000 products for your typical site. Therefore, it is vital to the success of your search efforts to make the navigation as simple as possible for visitors.
Without it, confused visitors leave your site faster. That means higher bounce rates and less time on the site. These are two crucial metrics Google uses to gauge the experience of your website.
Start by making the navigation simple to use. It should access a few top-level pages. Too many links and people get overwhelmed.
Do you need to add more links to help Google crawl your site? Then add them in the footer. That way, you provide quality information to help Google find out more about your site and keep it readable for humans.
Finally, you might want to add a search bar to your store, so users can find the exact product they want on your site.
A few quality WordPress plugins that work with your WooCommerce site are Advanced Woo Search and Smart WooCommerce Search. Both plugins help you search for relevant keywords, product titles, SKU, and categories based on the products in your WooCommerce catalog.

#5. Use Descriptive URLs
On the WordPress dashboard, you can change the permalink structure of your website. Go to Setting >> Permalinks to choose the best URL option.
The one thing you don't want to do is keep the plain or numeric structure. If you do, then WooCommerce use the product IDs for your permalinks.
For example, if your product is 24, then the permalink structure would be examplesite.com/?product=24.
Instead, use the post name or a custom structure with the /%postname%/ in the URL. Then your website structure would look like:
Examplesite.com/product-name
The second strategy above pertains to page titles. By including the post, your URL structure would automatically add the page title in the URL. Therefore, you keep the SEO structure consistent.
#6. Create a unique meta description
Too many eCommerce sites rely on manufacturer meta descriptions for their website. While it might be more comfortable when you first start to use generic descriptions, the text does not help your search traffic and conversions over the long-run.
That is because the meta description shows up right underneath the page title on Google. The two pieces of text show why you should or should not visit the website.
Therefore, it makes sense to spend some time writing sharp meta descriptions for all your product and category pages.
Note: Google just extended the size of meta descriptions from 160 to 320 characters. By doubling the size, it gives you more real estate to present your case to searchers to convince them why they should visit your website.
Use the given space to make the best argument possible. The experience Google looks for starts on the search engine. If you use poorly-worded meta descriptions, fewer users will visit your website. That means Google wants to show other sites with a higher click-through rate instead.
If you can, add a call-to-action in your meta description asking visitors to learn more, buy now, or some similar reason. Visitors need a reason to visit your website.
#7. Alt Text for Images
The images on your eCommerce site can boost search traffic as well.
Before we get to that, consider that many online shoppers come to your site with a disability. Federal law now requires all websites to follow accessibility laws. That includes labeling images with alt text, so those who are blind can hear what the picture is through the reader on their computer.
At the same time, alt text is an excellent tool for search purposes. The alt text is the text that shows up on a website when an image does not load.
It provides precise information about what the image is, so it becomes a reference to the website content. Your site can use this alt text for keywords.
Keep in mind that even though most people will never see the alt text, many rely upon quality alt text to read the images on the page. Therefore, keep humans in mind when you create alt texts for your graphics.
It is easy to add Alt text to your WordPress images. They are available in the media gallery on the dashboard: you can add any text you want to use.
#8. Avoid duplicate content
Most eCommerce sites offer products with multiple options. For example, if you sell cookies, you might want to provide a chocolate chip, white chocolate chip, and dark chocolate chip varieties.
The challenge is that while these products are virtually the same (and delicious), you cannot use the same content on each web page. Doing so denigrates the rankings for each page.
Therefore, your site needs to be on the lookout for duplicate content. If you need help separating duplicate content, contact us today for an SEO audit. We have software that identifies duplicate content and other errors on your website.
Once you identify the pages that have duplicate content, you can use a WordPress redirect plugin to merge many of these pages.
In some cases, you might need both pages. You have three choices to help Google, and by extension yourself, to drive more traffic to your site.
First, you can create canonical links. These are links that let Google know which page is the authoritative one with the best content.
It would look like: <link rel="canonical" href="https://thecanonicallink.com">
Second, you can no-index one of the pages. That way, Google only indexes the authoritative page. The other page does not get search traffic in this case.
Third, you can add more original content. If you have similar options with the same product (think cookies), you can write content for each page to increase the number of pages with unique content for Google.
9. WooCommerce SEO Plugins
We have already discussed many plugins for WooCommerce like Yoast SEO and All in One SEO. Here are a few more to help you gain search traffic. Note: some plugins have premium options.
 
10. WooCommerce SEO Themes
Finally, you should also consider finding WooCommerce themes optimized for search traffic. While most themes have some search capabilities, here are a few of our favorites.
WooCommerce Storefront– Start at the source. The Storefront has several child themes that WooCommerce sells directly. The sites have schema markup to ensure more traffic to your product pages.
Divi– One of the most popular WordPress themes of all-time. The Divi theme helps you create a custom website without coding.
H-Code– This responsive theme from Themeforest is built for speed and integrates easily with Yoast SEO.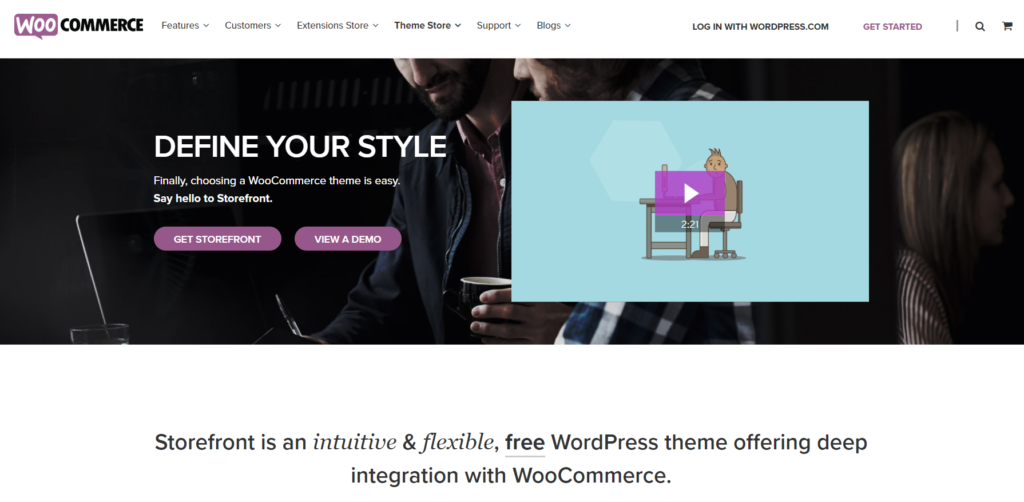 Final Thoughts
If you want to use WooCommerce to drive more search traffic, then following the steps here can help you. The key is to create an experiential website that is easy for users to find what they need.
The tools above help you do that from the first interaction on Google to the time they purchase their product on your eCommerce site. The tools available on WordPress and WooCommerce can help you do that while driving in more search traffic.
If you need help with your WooCommerce SEO, then let us know how we can help you. Contact us today for a free consultation.