How to Find Your Competitors Backlinks
Do you have dreams of pushing your website to the top of the search engine rankings for your target keywords?

While Google takes many factors into play when ranking websites, links from other sites remains at the top of the list. This is why it's so important to focus on building high quality, relevant links.
Many companies struggle with this for one primary reason: they don't know which links to chase.

Fortunately, there's a way around this. All you have to do is make a list of your three top competitors and then find each and every backlink pointing to their website. Mix this list of backlinks with a list of your competitors top keywords, and you'll have a good idea of where to start your link building efforts.
This leads to the million dollar question: what is the best way to find your competitor's backlinks?
Do links still matter in SEO?
According to a recent study by Stone Temple:
Ask yourself, why does Google have the Penguin algorithm, and why do they assess manual link penalties?" The answer is simple: Because links ARE a major ranking factor, and schemes to obtain links that don't fit their guidelines are things that they want to proactively address.
With that being said, Google and other search engines still use backlinks, and they are likely to remain a powerful ranking signal for the future.
5 Step Backlink Analysis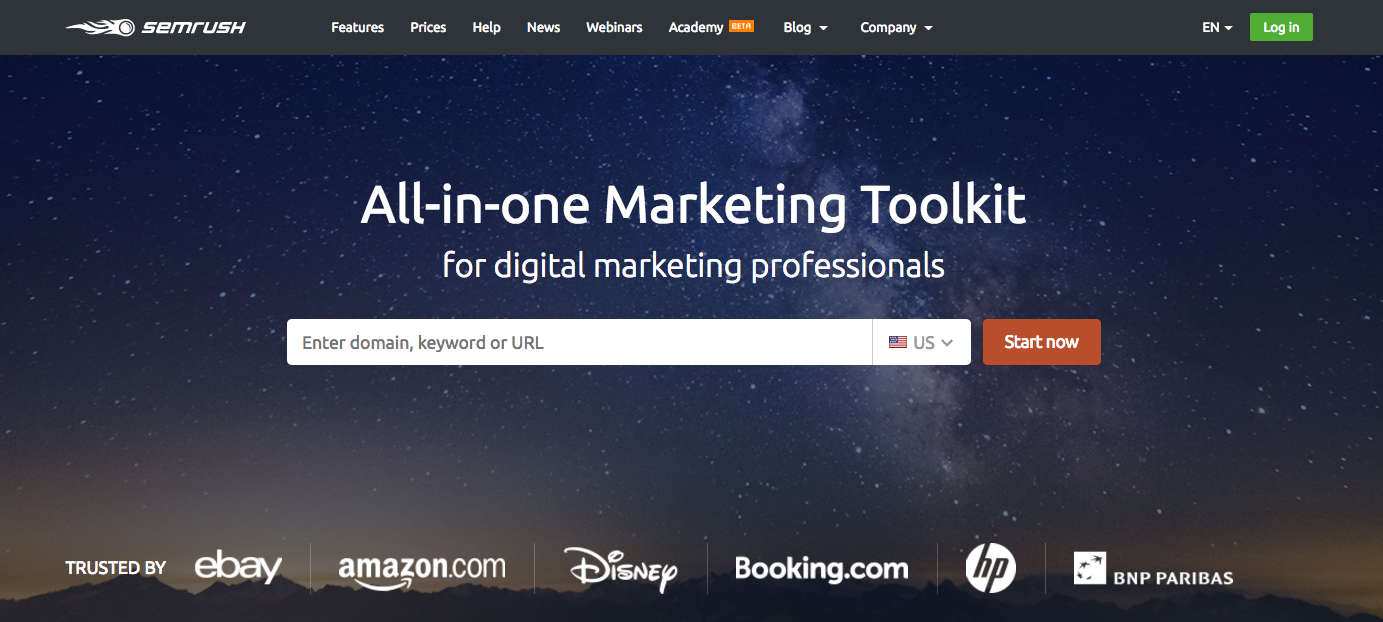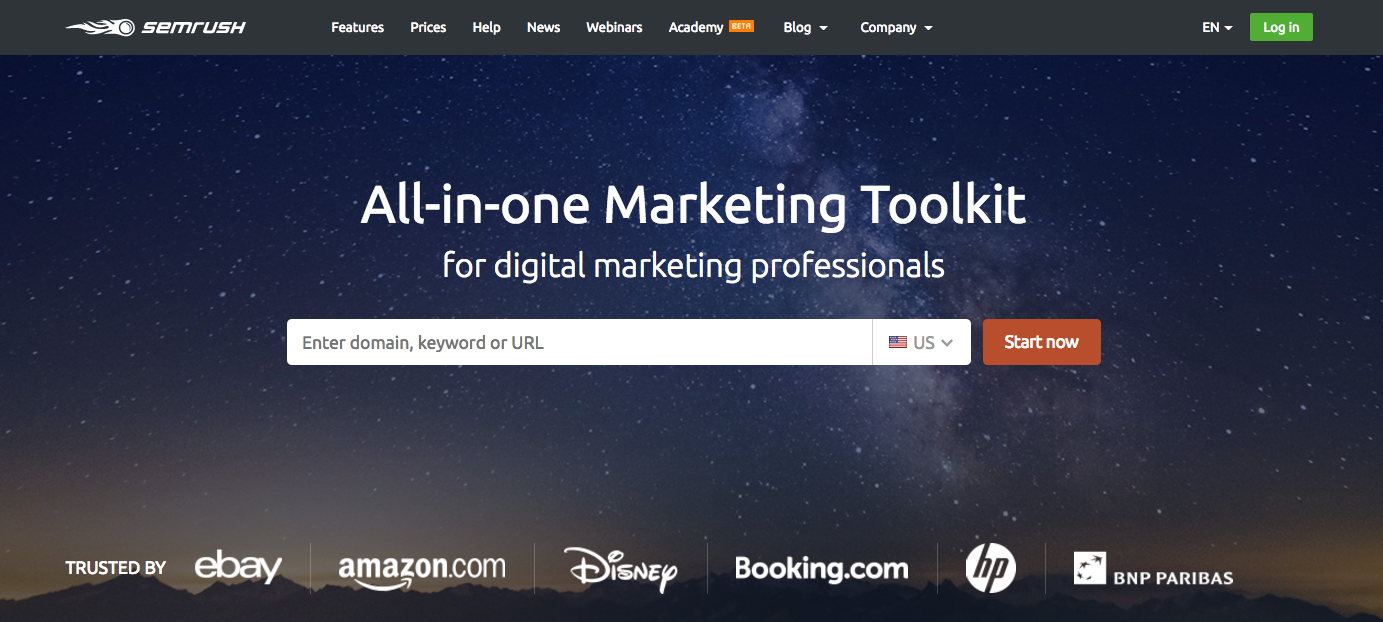 While there are many tools to help you do this, SEMRush is one of our favorites. Here is a five step process you can follow:
1. Enter Your Competitor's URL
This is as simple as entering your competitor's URL in the search box and clicking "start now."


Tip: open your competitor's website in a separate window and copy the URL into the search box. This will help eliminate the potential for a typo.
2. Navigate to the Backlinks Section
It's here that you will find the "Referring page Title / Referring page URL" of every backlink pointing to the website.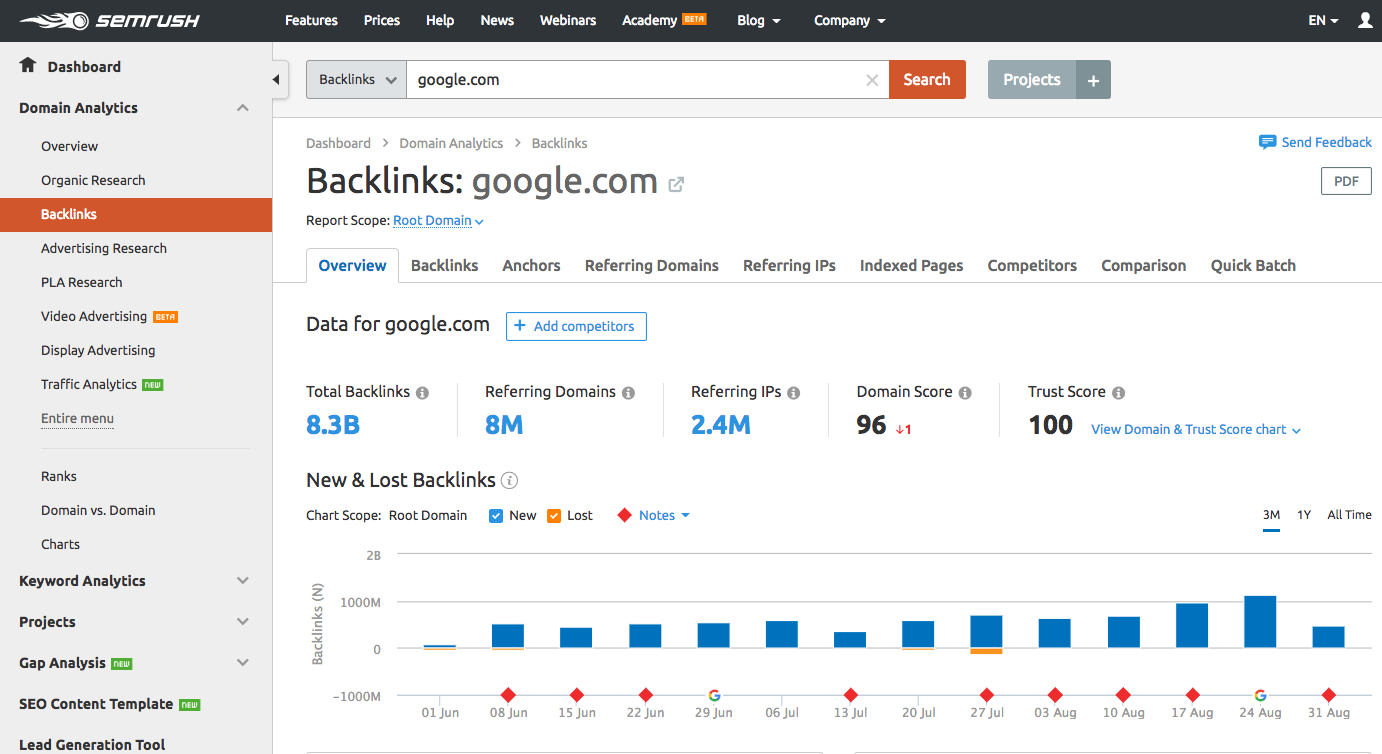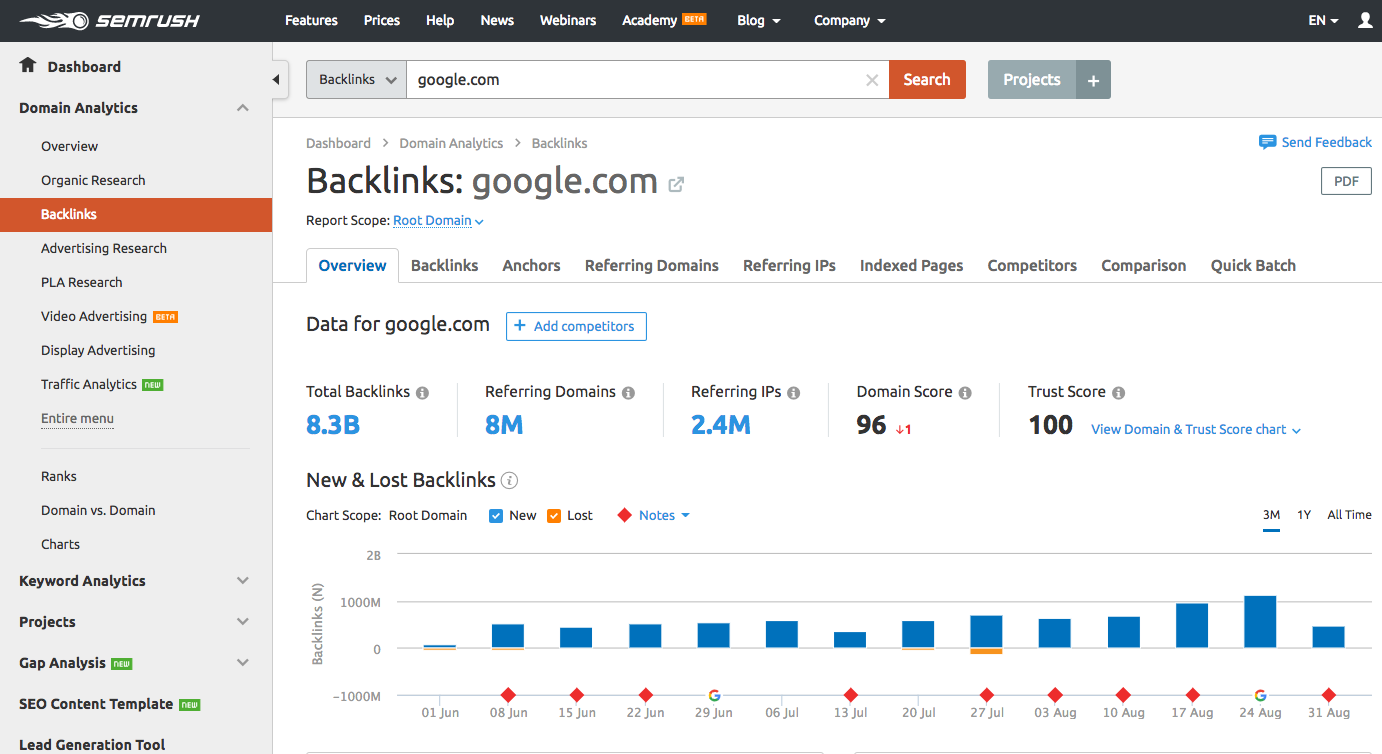 You can export this list to .csv for ease of use and to consolidate the results for all of your competitors.


3. Sort Results
Once your .csv file is complete, it's time to sort the results. You can do this however you best see fit, just make sure it gives you a clear idea of where to start your link building efforts.
Depending on your niche and competitors, there may be thousands upon thousands of backlinks to comb through. This is why you should sort them based on the strategy you wish to employ.
4. Review All Linking Sites
When it comes to finding new link opportunities, competitor research is one of the first things you should do. With a large list of sites in front of you, it's time to visit each one to learn more about the linking opportunity.
5. Consider All Types
The nice thing about SEMRush is that it also breaks down a website's link profile by type. These include:
Text links
Image links
Frame links
Form links
Text links are likely to be the most common, but you shouldn't overlook other opportunities.
How to Get Linked
There are many ways to reach out to publishers to develop a relationship. From cold emailing to social media, consider all your options.
If you're not sure where to begin when it comes to building links with other sites, here are 7 easy ways to get started:
The number #1 way to get links is to build relationships. Reach out and say hello. That might just be enough to get a link.
Could you contribute a guest post, complete with a link to your site?
Contact the webmaster and suggest that they include a link to your site on a particular page?
Link out. Don't be a link hoarder. Share the love by linking to gain favor.
Create infographics. While this has been oversaturated there is still an opportunity if your content is worth embedding.
Create quality content. This doesn't invoice any outreach at all.
Answer questions on forums and provide links to relevant resources.
Our Favorite Backlink Research Tools
There are a lot of backlink research tools. Listed below are my top 5 analysis tools for researching backlink profiles for my clients.
Conclusion
If you want to build more links to your website – and you should – don't hesitate to use the info below to find your competitor's backlinks.
Once you know what your competitors are doing, you can formulate a strategy for passing them by on your way to the top of the search engine rankings.