Top SEO Blogs to Read and Follow (UPDATED)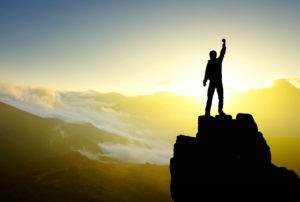 Do you have a solid SEO strategy in place for your small business?
Do you know exactly what you are doing, down to every last detail?
It doesn't matter where you stand, you should always make time to learn from others.
One of the best ways to increase your knowledge on SEO, is to read SEO-related blogs. Pick out a few of your favorites, stay current with each update, and then implement any search engine optimization advice that could boost your business.
My Favorite SEO Blogs to Read
At this point, there is probably one big question on your mind: which marketing blogs should you read? Everybody has different tastes. Everybody is looking for something in particular.
You may not have time to read each and every one of these blogs on a daily basis. As long as you find your favorites and visit often, you will continually grow your knowledge of the marketing world.
That being said, here is a list of my favorite SEO blogs to read online:
1. The Google Blog: This is obviously a blog that never gets old. It's always updated, it's always correct, and it's always something you should be reading. However, this blog is purely for the latest news from Google. You won't find them giving tips on subjects you want to learn more about. For that, you have to read the others.
2. Moz: Moz has been in the SEO game since 2004, publishing some of the best guides available for beginners. They also publish quite a bit of advanced material and keep things very detailed, so just about any small business can benefit. They don't report SEO news quite as much as the others, but they delve into popular topics frequently.
3. SEMRush: SEMRush is a company that does more than just blog (they offer one of the best SEO site audit tools on the market), so they really know their stuff. You'll see guest authors on this blog occasionally and it's always updated with the latest information.
4. Neil Patel: As one of the top internet marketing experts in the world, every post on this blog is well worth your time and attention. For example, this post focuses on social media trends that will shape your marketing strategy this year. If in-depth, detailed blog posts are your thing, Neil Patel won't let you down.
5. Convince & Convert: Are you seeking more than basic advice on marketing? Are you interested in learning more about sales, branding, and advertising as well? Convince & Convert, thanks to its multi-author platform, will keep you full of top-notch advice and guidance spanning a variety of topics.
6. Content Marketing Institute: As the name suggests, this blog is all about content marketing. Yet another multi-author blog, you will pick up tips and advice from many of the top names in the industry. Every post, regardless of topic, is actionable, full of examples, and meant to never "leave you hanging."
7. Backlinko: This blog is more than a cool name. For data driven posts, there aren't many blogs that do it better. The same holds true when it comes to step-by-step guides. This post, entitled "SEO Campaign Case Study: 1,117 Social Shares and 15% More Organic Traffic (In 2 Weeks)," is one of the best examples of why this blog is an industry leader.
8. Quick Sprout: From content marketing to conversion rate optimization and everything in between, if it's related to online marketing you can be rest assured that Quick Sprout has you covered.
9. TopRank: When it comes to practicing what you preach, the TopRank Blog is top dog. Post topics are varied, the information is actionable, and the authors come from experienced backgrounds. You can't ask for much more when it comes to an online marketing blog.
10. HubSpot: With blog posts in multiple categories, including marketing, you can't go wrong by adding this blog to your reading list. On regular business days, don't be surprised if the marketing blog alone is updated with three to five posts. If you are interested in other categories, such as sales, there is even more content to digest.
11. Search Engine Journal: With a primary focus on search engine optimization, the Search Engine Journal blog is built with one thing in mind: helping you generate more organic traffic.
12. Search Engine Watch: If you enjoy Search Engine Watch, this blog should also be added to your RSS feed. Day in and day out, the team at Search Engine Watch posts content covering a variety of topics, including: SEO, PPC, analytics, and mobile marketing.
13. Aimclear: With a focus on many topics, including search engine marketing and all aspects of online advertising, the Aimclear Blog team will keep you full of all the best information and knowledge.
14. TopRank: There is a lot to like about this blog, including the fact that the content is never "rehashed." Every title is unique. Every author (and there are many) takes a unique stance on the subject at hand.
15. MarketingProfs: There are hundreds upon hundreds of articles spanning almost every marketing category imaginable. The quantity alone should be enough to visit this blog. Once you come to realize the quality of the writing, you will find yourself coming back every day for more advice.
16. ReelSEO: Are you searching for a fresh take on an old marketing strategy? Video SEO could be just what you need. Learn everything you need to know at the ReelSEO blog.
17. Search Engine Land: For years, this blog has been a leader in the search engine space. If you care about Google algorithm changes, SEO advice, and case studies, among other topics, it will treat you well.
18. SEO Book: There are a few other "SEO focused" blogs on this list, but SEO Book is hard to beat thanks to its combination of content and video that teaches and informs.
19. Yoast SEO Blog: Yoast writes about several topics like General SEO, Usability & Conversion Rate Optimization, Analytics, eCommerce, Social Media and, of course, WordPress.
Conclusion
Even if you don't read every update to each blog, a concerted effort to stay current will put you in position to achieve marketing success as your site grows.
Would you add any other trusted SEO blogs to this list? Which ones?