SEO 101: How to Perform a Website SEO Audit
It doesn't matter if you love every ounce of search engine optimization or hate it with ever fiber of your being, nothing changes the fact that it's important to perform an SEO audit of your website.
Maybe you are among the 95% of marketers who use search engine optimization to enhance loyalty among current customers.
And maybe you agree that SEO has a huge impact on lead generation.
Conversely, you could be part of the group that doesn't put a lot of stock in the effectiveness of SEO.
You get the point: everybody has a different take on SEO and its impact.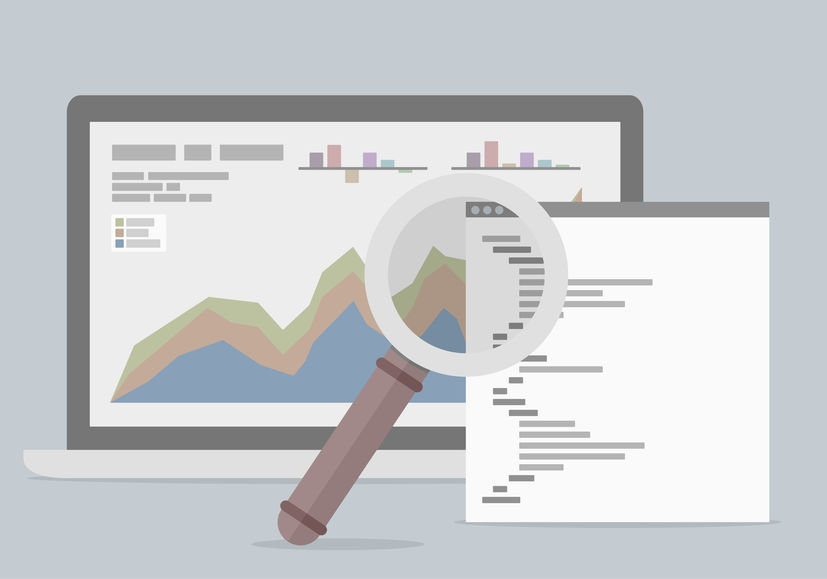 What's an SEO Audit?
Before diving into the deep-end on how to perform an SEO audit, it's important to understand what an audit is (and isn't) and what you should expect when it's done.

The purpose of an SEO audit: To provide an objective independent examination of a website, which analyzes the search friendly nature and credibility of the website and its online presence, by reviewing key factors like, page load speed, Google penalties, on-site SEO factors, off-site SEO factors, technical SEO factors, and general search appearance.
Websites that display positive marks in these audit categories increase confidence in web crawlers, promote trust and consequently rank better in search engine indexes.
While there are automatic site auditing tools, there is something to be said by manually looking under the hood of a website and business, to see what's going on.
Essential SEO Audit Tools
Here are the tools I use to perform audits and crawl websites.
SEO Audit preparation
Crawl First…
To ensure greater success in the future, now is the time to crawl your entire website. This will give you a clear view of where you stand in regards to:
On-site optimization
Off-site optimization
Keyword selection
And that is just the start.
Tools For Crawling Web Pages
I can't write custom crawling and analysis code for my audits, but I rely on the amazing work of SEO tools like Screaming Frog's SEO Spider to perform the site crawl. The Screaming Frog SEO Spider is free, however you can purchase a license for £149.00/year to crawl more than 500 URLs and have access to advanced features.
Helpful Videos:
SEO Audit Analysis
It's one thing to say you are interested in conducting an audit, but another thing entirely to move through each step in a timely and efficient manner.
You can spend as much or as little time as you want on your SEO audit. As long as you end up with valuable data that leads to actionable steps, you will find yourself in a much better place.
Here are five critical steps when auditing your website:
Accessibility
Indexability
On-Page Ranking Factors
Off-Page Ranking Factors
Competitive Analysis
1. Accessibility
It may not be the most exciting step of an SEO audit, but it's definitely one of the most important.
If search engines (and users) are unable to access your website, you aren't going to make much progress.
Robots Meta Tag
When analyzing your site's accessibility, you want to locate pages that are accidentally blocking web crawlers. Below is an example of a robots meta tag that keeps crawlers from indexing a page and following its links:


Start out by addressing questions such as:
Is your robots.txt file restricting search engines from crawling some or all of your website?
Are there any robots meta tags on your website that are mistakenly blocking search engine crawlers?
Are there any URL errors, such as 404 errors?
Have you created an XML sitemap?
Helpful Videos:
Along with answering the above questions, there is another detail that belongs in this section: site performance.
A slow website is one that will chase visitors away. It is also one that can harm your search engine rankings.
Use a tool, such as Google Page Speed, to better understand how your website is performing in regards to speed.
2. Indexability
You can do everything right in terms of on-site and off-site optimization, but this will only get you so far.
After you make your way through the four steps above, you want to see how your website appears from the outside. Answer this question: what are search engines doing with the information provided?
Get started by taking these basic steps:
Search for your domain to see how it appears in Google
Make sure it has not been penalized.
See how many pages are indexed, making sure that most or all have been recognized by Google.
Search the keywords most closely related to your business.
Choose several pages of your website and search for duplicate content.
If you run into any issues during this part of the audit, nothing else will make sense.
Traffic Overview
This is all about the people who visit your website. During this step, it's essential to answer questions such as:
How much traffic is your website receiving, on average, every day, week, and month?
Is your traffic increasing or decreasing month over month?
What are the primary sources of your traffic?
Which keywords are generating the most traffic?
How does your website's traffic stack up against the competition?
There are several ways to answer these questions, starting with a review of your analytics account. If you are using Google Analytics, for example, all of these questions are simple to answer. It will only take you a few minutes to dig through your data and make informed conclusions.
Helpful Resources:
3. On-Site Optimization
It only makes sense to spend plenty of time on this step during your SEO audit. After all, it's the pages of your website that attract visitors and search engines.
URL Structure
Let's start by learning how to analyze the URL of each page:
Is the URL user friendly and to the point?
Does the URL include keywords related to the content of the page?
Have you avoided the use of excessive parameters?
Does the URL use hyphens to separate words, as opposed to underscores?
Content Analysis
To go along with URL structure, you should review each page of content on your website. When doing so, address questions such as:
Is the content 100 percent unique, both when compared to other pages on your website and other websites in general?
Is the content valuable in terms of the user experience?
Does the content include keywords, without stuffing?
Is the content of the highest quality in regards to grammar and spelling?
Is the content easy to read?
Search Engine Land does a great job breaking down the correlation between content and search engine success.
4. Off-Site Optimization
Just the same as on-site optimization, the things you do off your website play an important role in your search engine rankings.
While there are many aspects on off-site optimization, there are three that deserve most your attention. Let's examine each one:
a. Backlink Profile
The quality of your website is based largely on the quality of the sites that link to it. When it comes to backlinks, quality is more important than quantity. While you can only control this to a certain degree, you want as many high quality websites linking to your property as possible.
Here are a few questions to address:
How many unique domains are linking to your website?
How many backlinks are no-follow?
Are the backlinks from sites that are related to yours in regards to subject matter?
How much authority do the domains have that are linking to your website?
b. Authority
A website's authority is more important than ever before. Your job is to build a strong brand, as this proves to the search engines that your content should be ranked at or near the top.
There are several ways that authority is judged, including the quality of backlinks, number of backlinks, the sites that links to yours, and the overall level of trust.
If you want to learn more about your site's authority, use the domain authority and page authority tools provided by SEOmoz. This will show you how each page stacks up, as well as your domain as a whole.
c. Social Engagement
With social media use on the rise, this continues to play a large part in regards to search engine rankings.
Focus your time and efforts on the social platforms with the largest reach, such as Facebook, Twitter, Google +, and Instagram.
When analyzing your social engagement from an SEO perspective, pay close attention to engagement. For example, how many retweets are your posts receiving? How many likes?
Taking this one step further, evaluate the authority of the brands and individuals sharing your content. Just the same as backlinks, it would be in your best interest to engage with the top influencers in your space.
5. Competitive Analysis
SEMrush is one of the top competitor analysis tools for digital marketers. Even the free version allows you to capture useful data.
Although this is an SEO audit of your website, it's good to know what the competition is up to. This shows you where you stand, in regards to competitors, while also providing insight you may be able to use to your advantage.
Additional SEO Audit Resources
Interested in learning more about SEO audits? Check out these reputable online marketing and SEO websites.
Conclusion
There is no right or wrong way to complete an SEO audit of your website. This all comes down to your knowledge and experience, as well as what you are hoping to accomplish.
At the very least, move through these SEO audit steps. In the end, you will have a clear idea of where your website stands at the present and how you can make improvements in the future.