Five WordPress Plugins for SEO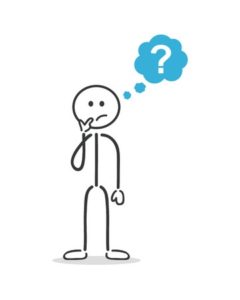 There are many benefits of using the WordPress content management system (CMS) to power your website or blog.
While ease of use will always be at the top of the list, another well known benefit is access to more than 50,000 plugins.
It's nice to know that you have options, but this can make it difficult to decide on which plugins to install. This is particularly true when it comes to SEO plugins.
Five WordPress Plugins for SEO
Everyone has his or her own idea as to which WordPress SEO plugin is best, especially for Local SEO. If you're on the fence and unsure of which one(s) to install, here are several that have been popular among site owners and marketing professionals for many years:
1. Yoast SEO
Considered the "cream of the crop" by many, Yoast SEO stakes claim to more than five million active installations.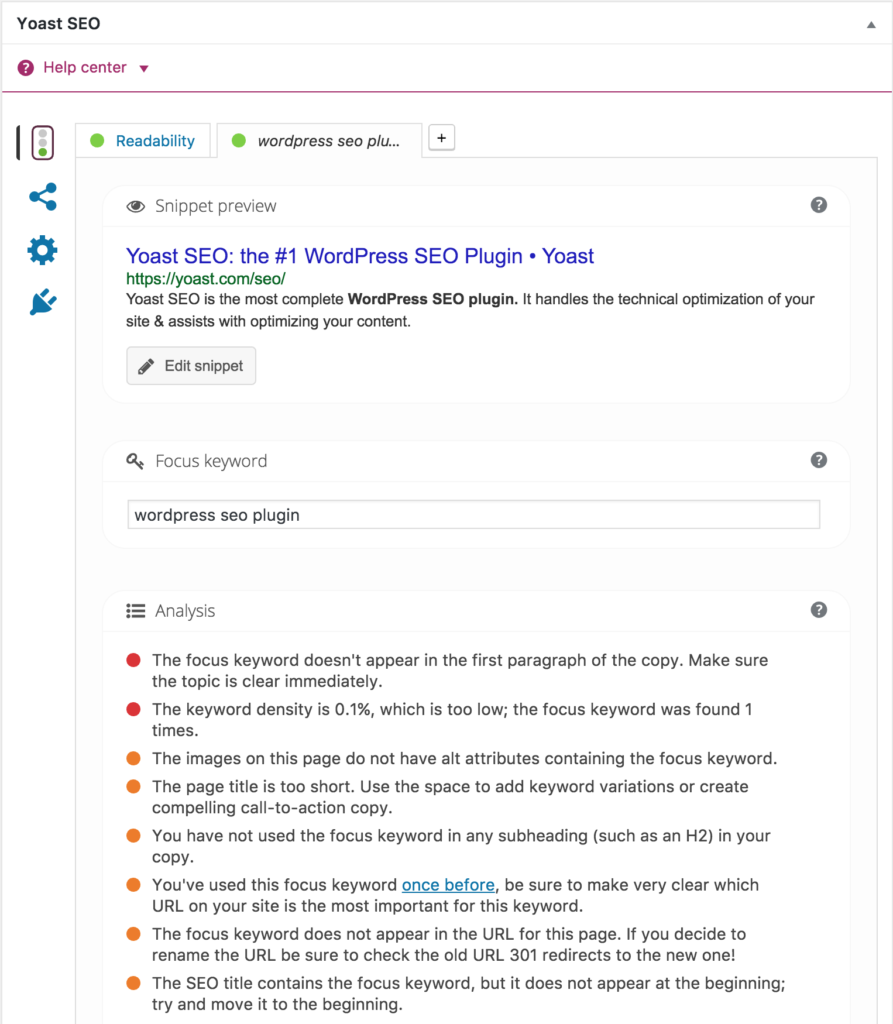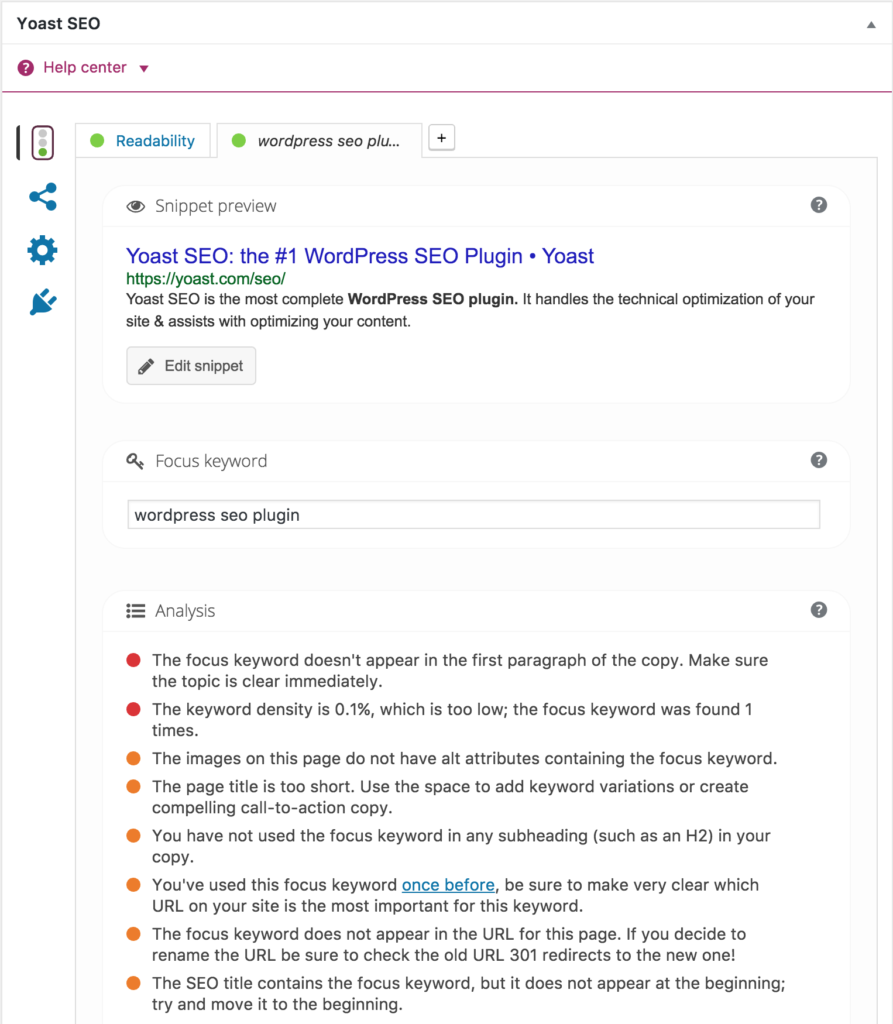 With a history dating back to 2008, Yoast SEO provides a variety of features to help optimize your site for the search engines:
If you only want to use one SEO plugin, Yoast SEO is probably a good place to start.
2. All in One SEO Pack
It may not be as popular as Yoast, but this WordPress plugin still has more than three million active installations.

Believe it or not, All in One SEO Pack is one year older than Yoast, making it one of the oldest plugins (and that's a good thing).
Some of its top features include:
Automatic generation of META tags
XML sitemap support
Advanced canonical URLs
Integrated API
Built to avoid duplicate content (a big problem on WordPress websites)
If Yoast SEO isn't exactly right for you, there's a good chance All in One SEO Pack will suit your needs.
3. SEO Squirrly
Let's face it: search engine optimization is not for the faint of heart. It takes experience, knowledge, and dedication to reach the top of the search results.
Fortunately, SEO Squirrly is on board with the idea that most people consider themselves a non-SEO expert.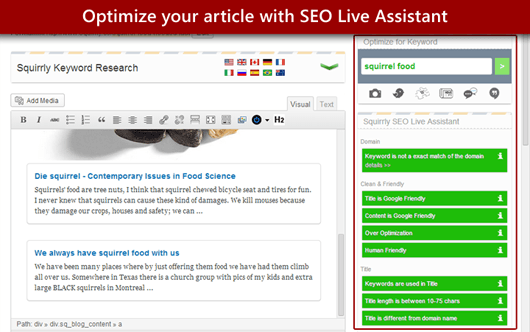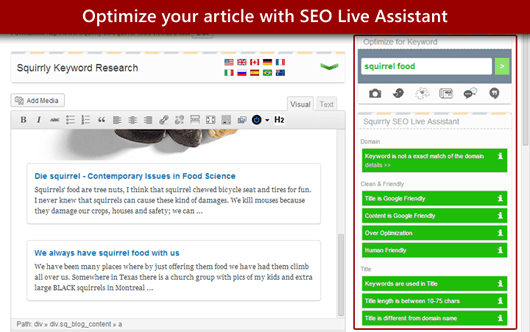 It's built for beginners, while still giving users everything they need to optimize their site for a high level of success.
SEO Squirrly is all about helping you optimize your content for search engines. While you type your blog posts, the plugin provides SEO tips. This allows you to make changes on the fly, thus saving time and adding much needed confidence to your content marketing strategy.
Content is king and SEO Squirrly is its trusty sidekick!
4. Shortlinks by Pretty Links
With more than 200,000 active installations, Shortlinks is anything but an "under the radar" plugin.


It's every bit as powerful as it sounds, and this excerpt from its official download page explains what it can do for you:
Pretty Links enables you to shorten links using your own domain name (as opposed to using tinyurl.com, bit.ly, or any other link shrinking service)! In addition to creating clean links, Pretty Links tracks each hit on your URL and provides a full, detailed report of where the hit came from, the browser, os and host
The more you use the Shortlinks plugin the more you'll wonder how you ever lived without it. It can do wonders for any WordPress website or blog.
5. Google XML Sitemaps
With more than nine years of solid history, the Google XML Sitemaps plugin has a reputation for being a "must install."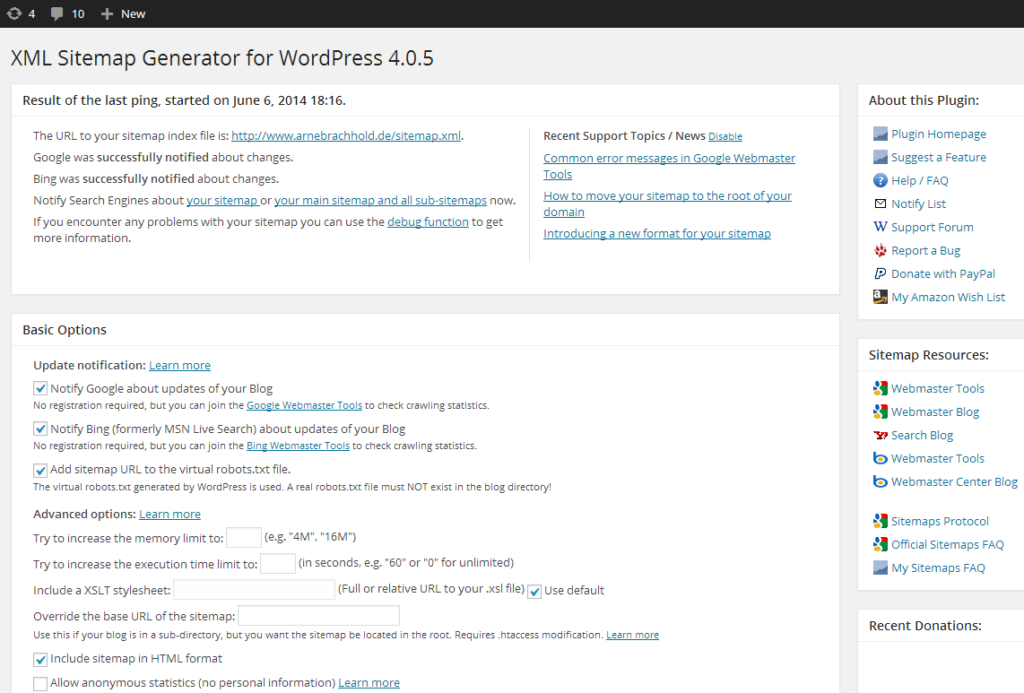 The way it works is simple: once you download the plugin, it will automatically create XML sitemaps to help search engines – including Google, Bing, and Yahoo – better index your website.
The last thing you want is for your high quality content to go unnoticed by the search engines. The Google XML Sitemaps plugin helps protect against this.
Conclusion
As you can see, there is no shortage of powerful WordPress SEO plugins.
Maybe you only install one of these. Or maybe you find a way to use a handful.
Either way, make sure you learn more about each plugin, as there's a good chance that one of them can have a positive impact on your website and its search engine rankings.
What's your favorite WordPress SEO plugin?