Do I Need an XML Sitemap?
There are many things you can do from an SEO perspective to improve the performance of your website. A comprehensive XML sitemap provides search engines with a roadmap of your website, allowing them to efficiently find all your most important pages.
Think about it this way: if Google doesn't know a webpage exists it's impossible to index it. And if your page isn't indexed, there's no way to attract organic traffic.

Since some pages are more difficult to find than others, the use of an XML sitemap is an absolute must. This improves the likelihood of Google finding, crawling, and indexing every page of your website.
Does Your Website Need an XML Sitemap?
According to Google, XML sitemaps are best for:
Large websites with thousands of pages
Websites with extensive archives
Websites with no or only a few backlinks
While Google is correct, at SEO Mechanic we take this one step further by saying that every website can benefit from the inclusion of an XML sitemap. Including a sitemap of your website helps search engine bots understand the structure of your site.
If you are using a platform like WordPress you can use a plugin to automatically create your XML Sitemaps and diagram your website outline for Google.
If you do not have a WordPress website, then use the Google Webmaster Tools XML Sitemap Generator or Screaming Frog to create a map of your website pages.
Which Pages Should You Include in Your Sitemap?
You have the power to structure your XML sitemap however you best see fit. This leads to the question of which pages you should include.
If you want a webpage to be indexed by Google, it's a good idea to include it in your XML sitemap. If you don't want a page indexed, you can exclude the URL, while also adding a 'noindex follow' tag.
How Will Google Find Your Sitemap?
It's one thing to create an XML feed, but another thing entirely for Google to find it. Fortunately, this is easy enough with the help of your Google Search Console account.
All you have to do is sign into your account, submit your sitemap, and let Google do the rest.


You can also visit your Google Search Console Sitemaps page to see if your sitemaps have already been submitted to Google. Within your account Google will list what sitemaps they have been crawling. In addition to the date they were submitted, date last read, their status and discovered URLs for each feed.


Sometimes sitemaps might already exist if you're not the sole owner of the website, or given access by the site owner.
Submit your XML sitemap to Google
We typically think of Google as a search engine for websites. But its algorithm is used to find and sort relevant information from a variety of content sources like, apps, videos, podcasts, maps, and local information, just to name a few.
Do you have new XML sitemaps with content that you want Google to know about? Here are a few ways to manually submit your XML feed.
What content do you have?
WordPress Plugins for XML Sitemaps
Everyone has his or her own idea as to which WordPress SEO plugin is best for creating XML sitemaps. If you're on the fence and unsure of which one(s) to install, here are several that have been popular among site owners and marketing professionals for many years:
Yoast SEO
Considered the "cream of the crop" by many, Yoast SEO stakes claim to more than five million active installations.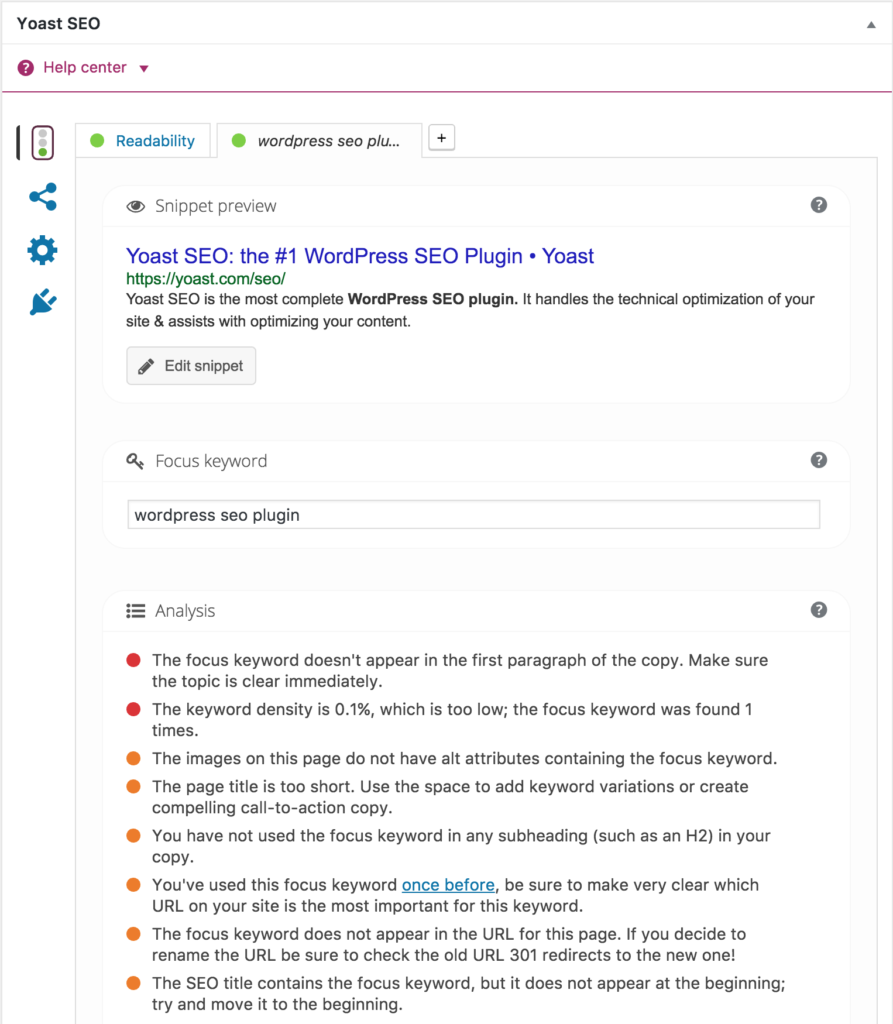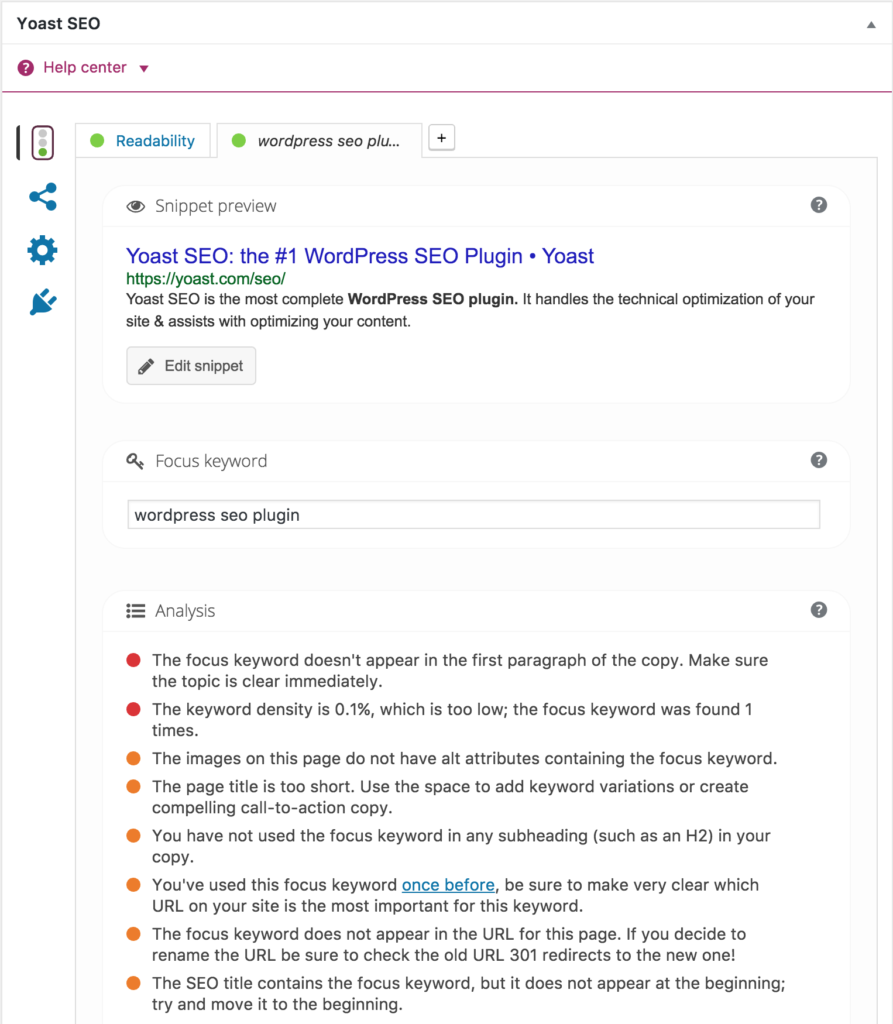 With a history dating back to 2008, Yoast SEO provides a variety of features to help optimize your site for the search engines:
Easy creation of advanced XML sitemaps
Title and meta description customization
Access to premium features, such as local SEO and video SEO
If you only want to use one SEO plugin, Yoast SEO is probably a good place to start.
All in One SEO Pack
It may not be as popular as Yoast, but this WordPress plugin still has more than three million active installations.

Believe it or not, All in One SEO Pack is one year older than Yoast, making it one of the oldest plugins (and that's a good thing).
Some of its top features include:
Automatic generation of META tags
XML sitemap support
Advanced canonical URLs
Integrated API
Built to avoid duplicate content (a big problem on WordPress websites)
If Yoast SEO isn't exactly right for you, there's a good chance All in One SEO Pack will suit your needs.
Google XML Sitemaps
With more than nine years of solid history, the Google XML Sitemaps plugin has a reputation for being a "must install."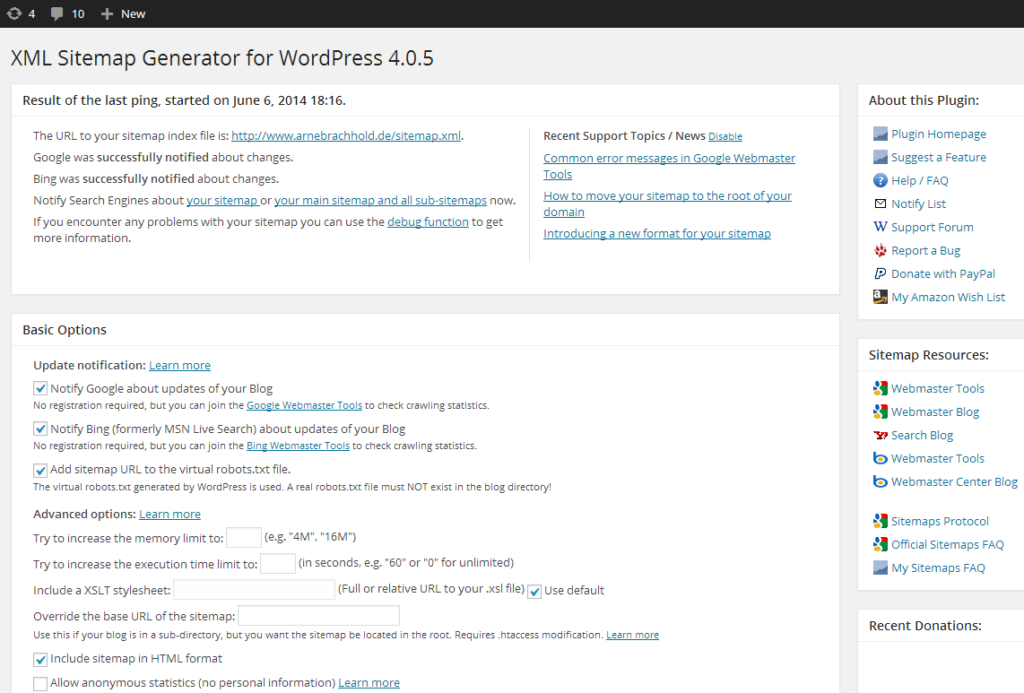 The way it works is simple: once you download the plugin, it will automatically create XML sitemaps to help search engines – including Google, Bing, and Yahoo – better index your website.
The last thing you want is for your high quality content to go unnoticed by the search engines. The Google XML Sitemaps plugin helps protect against this.
Make sure you learn more about each plugin, as there's a good chance that one of them can have a positive impact on your website and its search engine rankings.
Let Us Help
Are you unsure if your website has an XML sitemap? Are you concerned about the structure of your XML sitemap?
Regardless of what's on your mind, we can help. We understand the importance of using an XML sitemap, so contact us for assistance with this detail among others.