Complete Squarespace SEO Review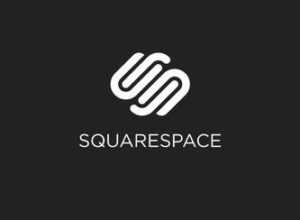 Squarespace is one of the most popular CMS systems on the internet.
Millions of businesses and individuals use Squarespace to share their vision.
To share their vision, most websites rely on search traffic.
Below we talk about how to improve your Squarespace SEO as well as the pros and cons of using the platform to increase your traffic.
Squarespace SEO Pros
The three major Squarespace SEO pros are the following:
#1. Sitemaps
Squarespace comes with an automatic sitemap. Not even WordPress has a sitemap in the basic set up. You must install a plugin to set up sitemap on WordPress. This plugin takes up space when your site loads.
A sitemap tracks all your page URLs as well as image metadata for SEO-friendly indexing. A good sitemap should automatically update when you add or remove pages, so Google knows which visitors should go to specific pages.
Additionally, you can connect the Sitemap to the Google Search Console to make sure Google spiders your website. You do have to set up Google Analytics first, and then connect the Google Search Console.
#2. Site Title
One of the most critical internal search features is your site title. The site title helps Google understand the main idea behind your website.
You can access the Site title for Squarespace in the Home Menu. Click Design > Logo & Title to type on your website. Keep your site title below 60 characters.
You see the site title in the browser tab, search results, and third party websites link titles.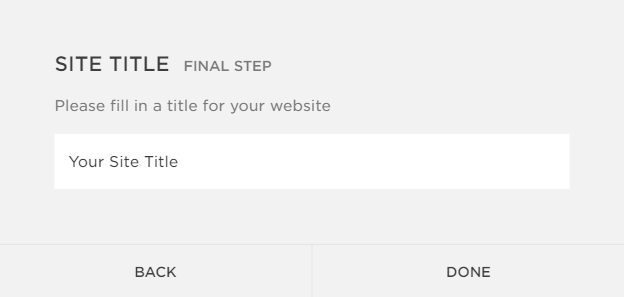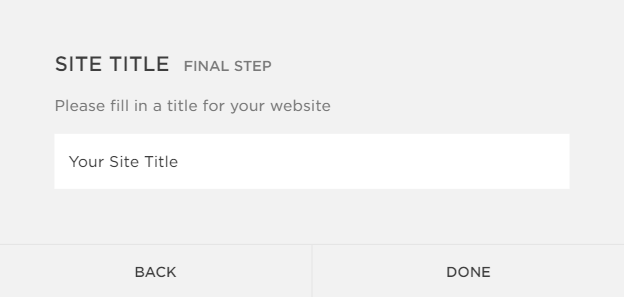 #3. Search Engine Description
Customize your Squarespace search engine meta descriptions to improve your Google search results.
Recent changes allow you to have a search engine description up to 320 characters long. The longer character count offers more information in the search results.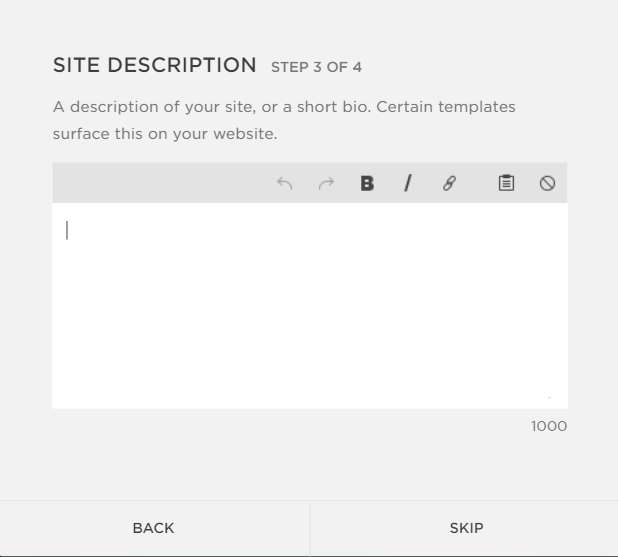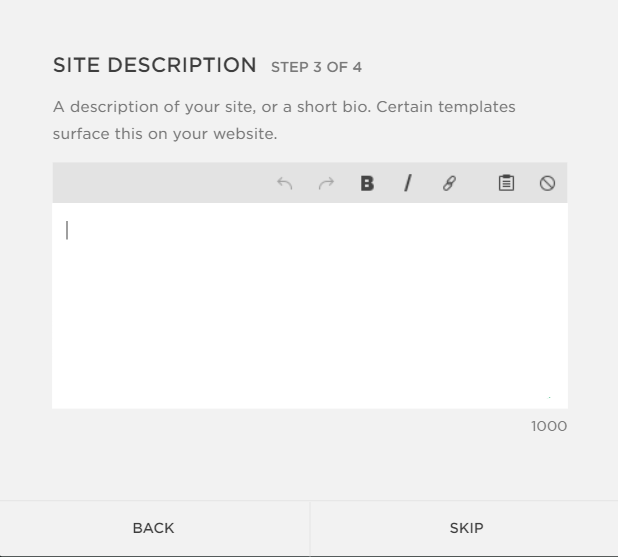 #4. Mobile responsive themes
All Squarespace themes are mobile responsive out of the box. The themes work as well on a desktop as they do on a mobile or tablet.
Furthermore, Squarespace settings allow you to use Accelerated Mobile Pages (AMP) on your site. AMP is a Google project to help you speed up your site to garner more mobile traffic. They do this providing a stripped-down version of your website to users on mobile devices.
AMP also improves your site speed, so fewer visitors abandon your site. Also, Google often displays AMP sites over traditional mobile sites.
#5. Free SSL Certificate
Google encourages secure websites. That is why last year the search engine mandated they will give preferential rankings to sites with SSL certificates.
Squarespace offers free SSL certificates to all customers.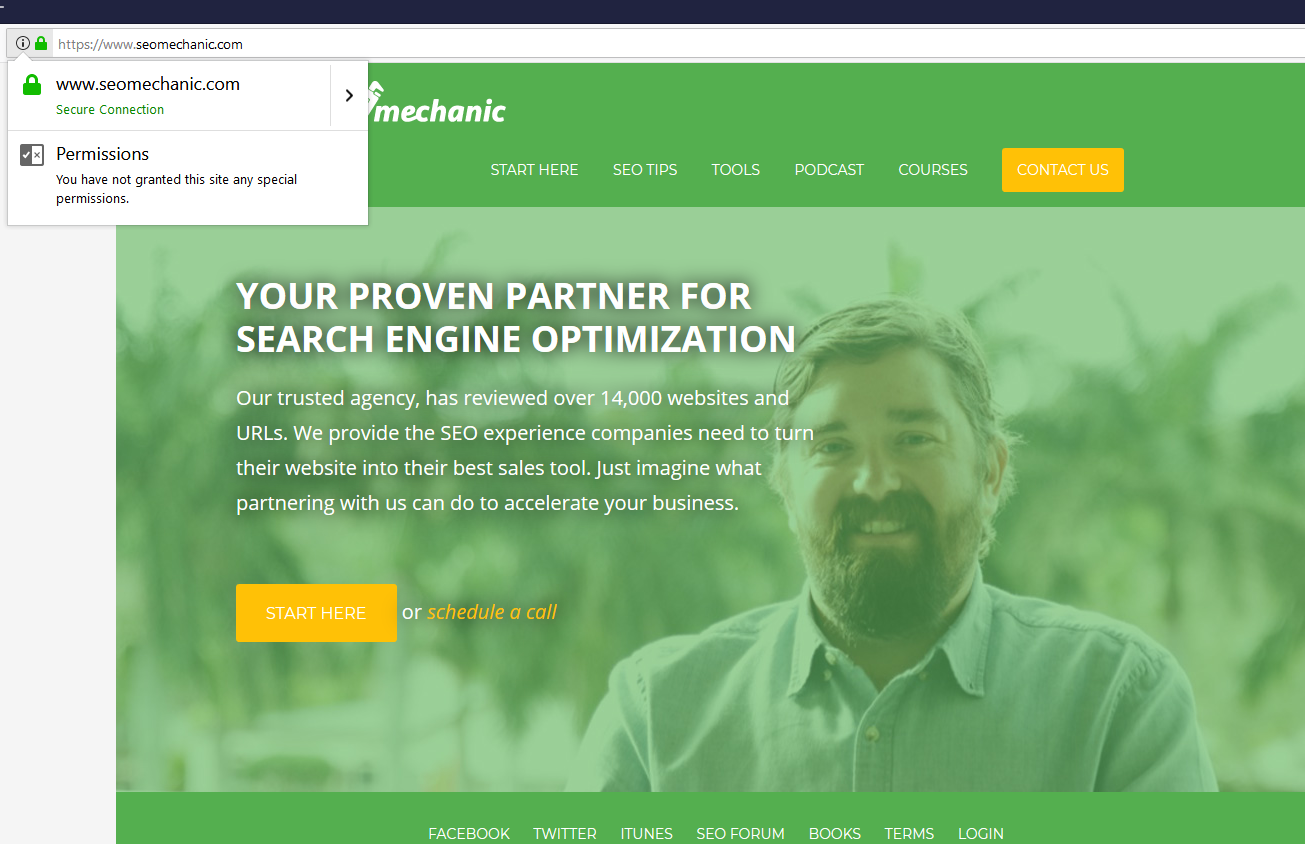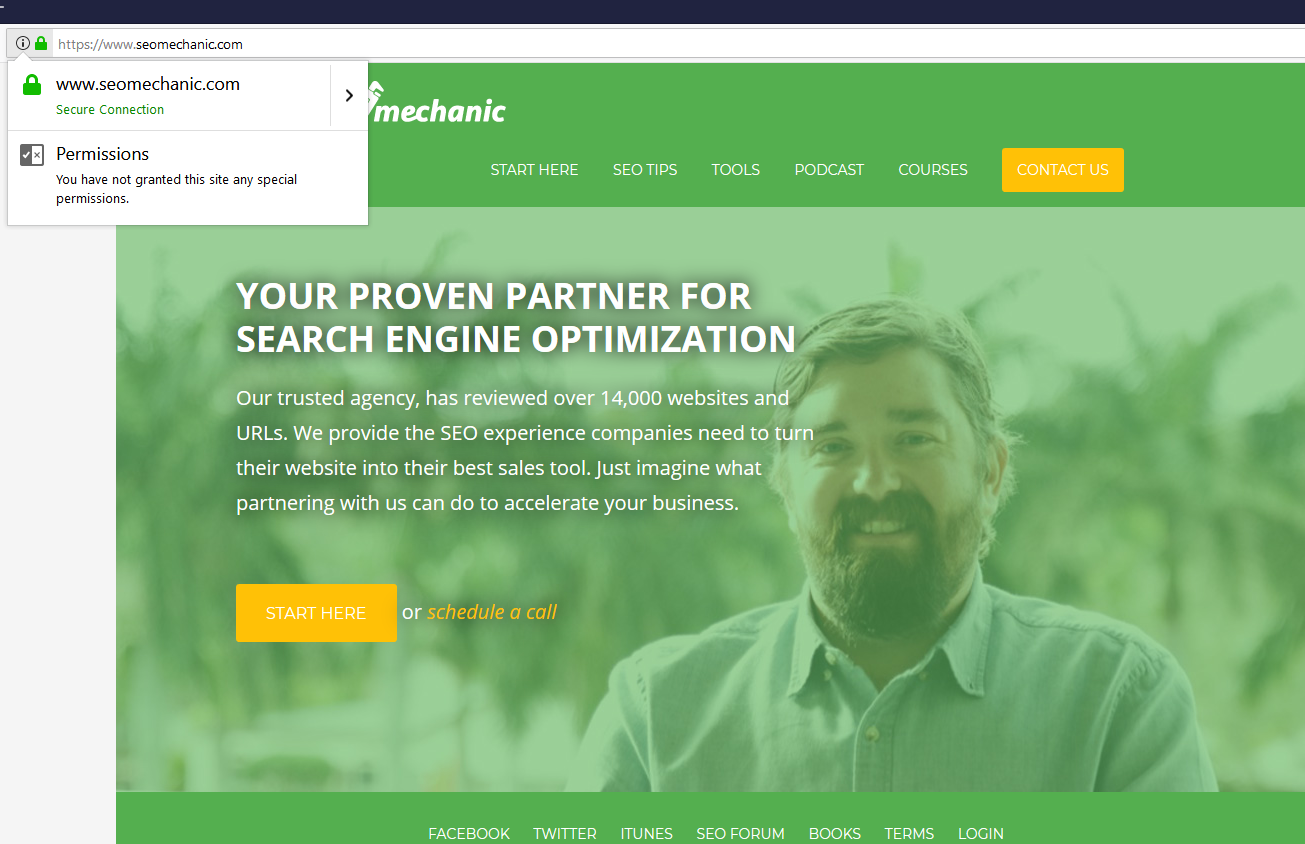 Squarespace SEO Cons
#1. Indexing not always perfect
Some Squarespace customers mentioned how sometimes the provided sitemap does not index every website page.
As we mentioned above, sitemaps help Google understand which website pages to rank for specific searches.
Note: It is impossible to say whether the sites above offered enough value for Google or the sitemap did not work. Too many variables exist like Google's algorithm and the specific sites content to tell for sure.
However, it is essential to verify the pages listed on your sitemap get ranked. Otherwise, you might need to tweak the pages to get traffic.
#2. No page titles and descriptions
While Squarespace does have site titles and descriptions they do not have page titles and descriptions. The setup is aggravating for anyone who wants to create more than a one-page website.
Squarespace has beautiful themes. However, if you cannot drive search traffic to your website through an array of pages and posts then what is the point? E-commerce merchants have it worse because you cannot customize the e-commerce products SEO either.
Celebrities use Squarespace a lot because it is easy and they generate a lot of social media and direct traffic. They don't have to worry. However, small businesses rely on traffic from multiple keywords to generate business.
As Rand Fishkin said, this is a "dealbreaker by itself." You end up having a beautiful website that does not drive any long-term traffic.
#3. Image Search Optimization
Another issue is images don't have quality search tools. After using WordPress for years, I missed this on Squarespace at first. I thought they completely abandoned Alt tags.
Alt tags are the keywords for your images. They describe the images to Google. However, I discovered you could use captions like an alt tag. However, this gets confusing and possibly messy when dealing with Google.
A caption is there to provide additional useful information beyond what visitors see in the photo. An alt-text gives information to visually impaired people and Google spiders. Neither can physically see the picture.
They are two separate items for this reason.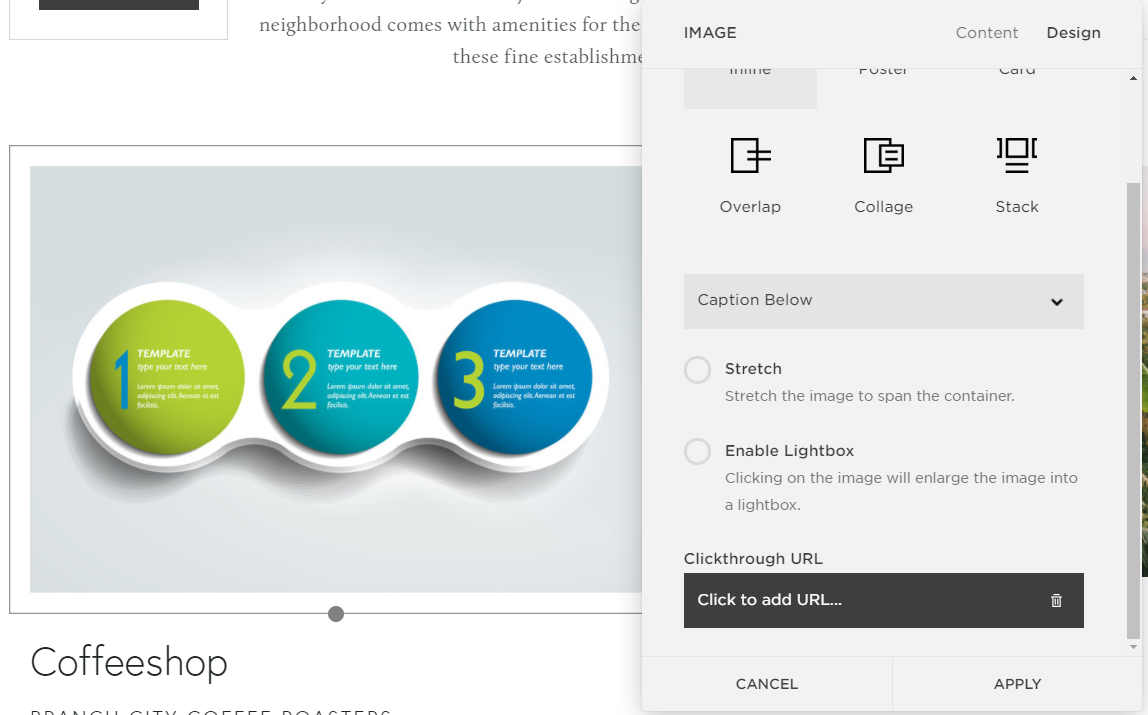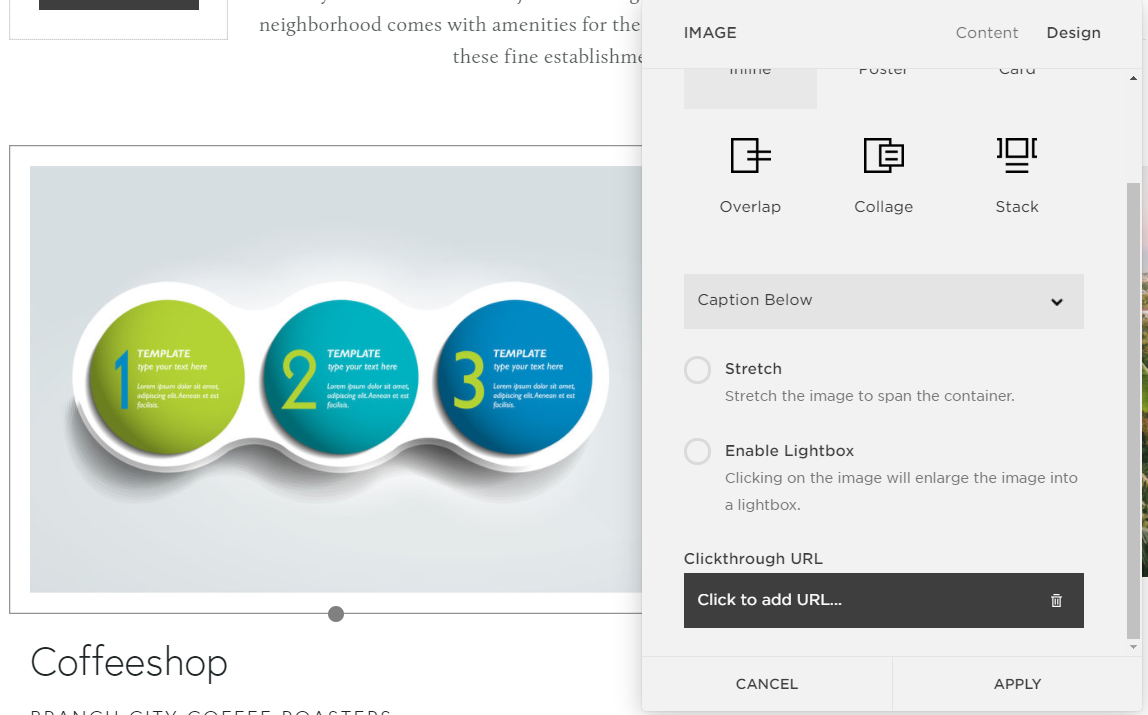 #4. URL redirects
A URL redirect moves your page from one address to another. Let's say you decide to make the switch to a secure website as we discussed previously.
Your URL goes from:
http://site.com
to
https://site.com
Adding the "s" seems like a small change, but Google tracks your site based on the URLs you provide them. When you change the structure, it affects the information they find.
You can do Google-friendly 301 redirects in the advanced settings. However, Squarespace is a drag-and-drop platform. The process is too complicated for your average user.
#5. No SEO tool
Most small business owners are not experts in search engine optimization. If you don't have the time, then you want a quick SEO tool to help you create quality SEO content for Google.
Unfortunately, Squarespace does not offer this information. If you want this, then you need the Yoast SEO plugin on WordPress or the Plug-In SEO app on Shopify.
Final Thoughts
Squarespace has some great SEO features for a starter website. However, when you are ready to add blog posts and website pages you might want to consider another site.
They don't have enough flexibility to help you scale your site traffic with SEO.
If you still have questions about using Squarespace SEO for your website, then please let us know below in the comments.