Setting Up Google My Business Listings
Broaden your SEO Knowledge:
Fundamentals

Meet The Team
How to Use Google My Business
A few years ago, Google maps was not even…pardon the pun… on the map of any search expert. However, today because of the sheer volume of local searches, Google Maps has become an integral part of any local business' search strategy.
However, for all of its importance, Google Maps / Google My Business seems to confuse many business owners. That is why we have a step by step process to get listed.
Step 1: Go to Google.com/Business. This is also called Google My Business. However, the old name Google Maps, Google Local, and Google Places is still used on the internet by some people.
Step 2: Login or create an account
Step 3: Type your name in the search to determine if your company is listed on Google My Businesses' database.
Step 4: Add or edit your business
Step 5: Make sure your listing has all of your contact information.
Specifically. Complete the following on your profile:
Company and Address
Website Address
Photos
Video
Store Hours
Services Offered
Next, click submit. Otherwise, all your information will go away.
Step 6: Confirm your listing
Ideally you want to confirm your listing with your phone number, because Google adds you to their Google Maps results that day.
Otherwise, you will need to have a postcard sent to your address, and then confirm you received the postcard. Many an owner has given up on Google Maps because of this challenge.
The postcard contains a 5 digit code for you to verify your business with google.
Step 7: Tour your Google My Business Admin Area.
Look around your Google My Business account. It can be a bit confusing the first time you are in the Google My Business admin area.
Spend some time learning how to make edits and update content, so you do not have to search in the future when you go on the page.
Step 8: Double check your listing.
It should hopefully be up that day, but might take up to 48 hours to get into the system. Keep checking until the listing is live. Do this by doing a search on Google.Com/Maps.
Optimize Your GMB Listing
Once you create your listing, now the real work of optimizing your Google Plus Local page begins. Here are a few items you want to add to you Maps page:
Make sure your Name, Address, and Phone number is correct. Nothing kills your chances of success faster than bad contact information. Make sure your customers have your NAP information (name, address, and phone number).
Unlike other aspects of Google search, Google My Business provide your company name, address, and a clickable phone number, so the 50% of Google local searches done via a smart phone can call you on the way to your store.
If you give a bum address or phone number, it severely diminishes your chances of a good ranking.
Get Reviews for your Google My Business listing. Next ask your current clients for reviews of your business. According to a recent survey by Moz.Com, Google's algorithm gives 9.8% of the weight of your listing to the number of steady, quality reviews of your location.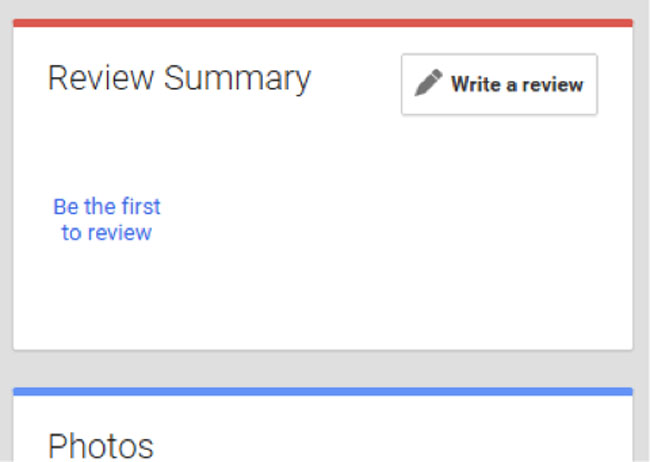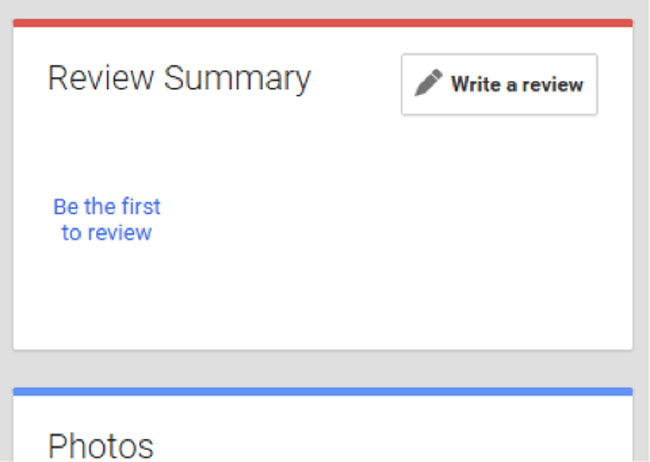 Remember, you cannot under any circumstance influence what your customers say about your business. This includes giving freebies in exchange for reviews. That is in violation of Google's terms of service, and can be interpreted by the FTC as a violation of their rules on endorsements and testimonials.
Here are three ways you can increase the number of reviews you have on your site:
First, ask your customers when they purchase products from you. Give your staff simple steps they can take at the cash register ask every customer if they can review your establishment on Google. Make it easy by providing a link and/or QR code to your Google page.
Second, reach out to your email or mobile list. Next, do not just rely upon current customers, but also ask previous customers to review and rank you in Google Maps.
Third, have a Review Us postcard you can send to past customers. You can send them a few days after their purchase electronically or via snail mail.
Add content to your business page. Next, make sure you take the time add content.
This should include:
Videos – You need at least one introduction video about your business. A tour of your establishment also works.
10 photos – Similar to the video, but also include pictures of happy customers enjoying themselves at your business. Then post your logo and maybe a staff picture on the page.
Special offers – Do you have any special offers you want to entice customers to visit your store? Then use this section to create special offers. Remember to remove expired offers from your page, so it is up to date for Google and your customers.
Categories – You can place your business in up to 5 categories. Ask the question, do your customers identify your business with these categories?
Increase the number of citations with your NAP. Another important factor in your search rankings are the number of citations your company has with your NAP information.
Just like traditional search uses backlinks as a means of authority, Google My Business listings use third party business listings to determine the success of your page.
Common Places to get citations are:
InfoUSA
Yelp
City Search
Super Pages
Industry directories
City directories
Check out what your competitors are doing. Discover what top ranked listings do.
Related Resources